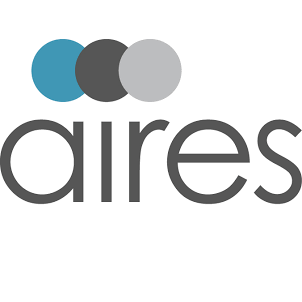 Founded April 1, 1981, as an international freight forwarder, the company has grown into an industry leading, full service global mobility provider, with 10 offices worldwide delivering service in 176 countries.
"The biggest risk I ever took was making the decision to leave the security of a pay check to start the company with my life savings," said founder, Jim Putt. "I'd come from a well-known company, and I had become established in the industry as their international moving specialist. When I decided to make the move, I announced the new compancy and received positive feedback from connections established in the industry. Those strong relationships led us to profitability within the first 18 months. Everything that Aires has become started with that risk."
As Aires developed from a freight forwarder to a full-service provider in the 1990s, part of the company's growth strategy was to ensure that Aires kept up with the emerging technologies that would become a standard part of the business world. Aires CEO Bryan Putt originally joined the company to develop technology solutions, translating his extensive experience in information technology to the mobility business.
"Early on, Aires knew that technology tools were the key to taking our business to the next level," said Bryan Putt. "With that in mind, our technology platform was built with the idea of taking a world-class service and developing a system to deliver that service at an even higher level. Everything we do behind the scenes is focused on freeing up our people to serve the customer first. That hasn't changed, and we continue to develop tools and solutions to meet the needs of our clients and the changing industry."
The company continues to focus on its people, process, and technology, with targeted, sustainable growth goals and full independence. The goal is always to create a "culture of yes" for clients, crafting flexible, customized solutions that meet each client's needs, rather than asking them to conform to a service model that does not make sense for them.
Aires President Jeff Wangler said, "One of the best parts of Aires' culture is that it is still influenced by Jim Putt's vision. He taught us to stay positive, to help our team members grow, and to create a culture of exceeding our clients' expectations. We are so excited to have four decades under our belt and look forward to the decades to come."