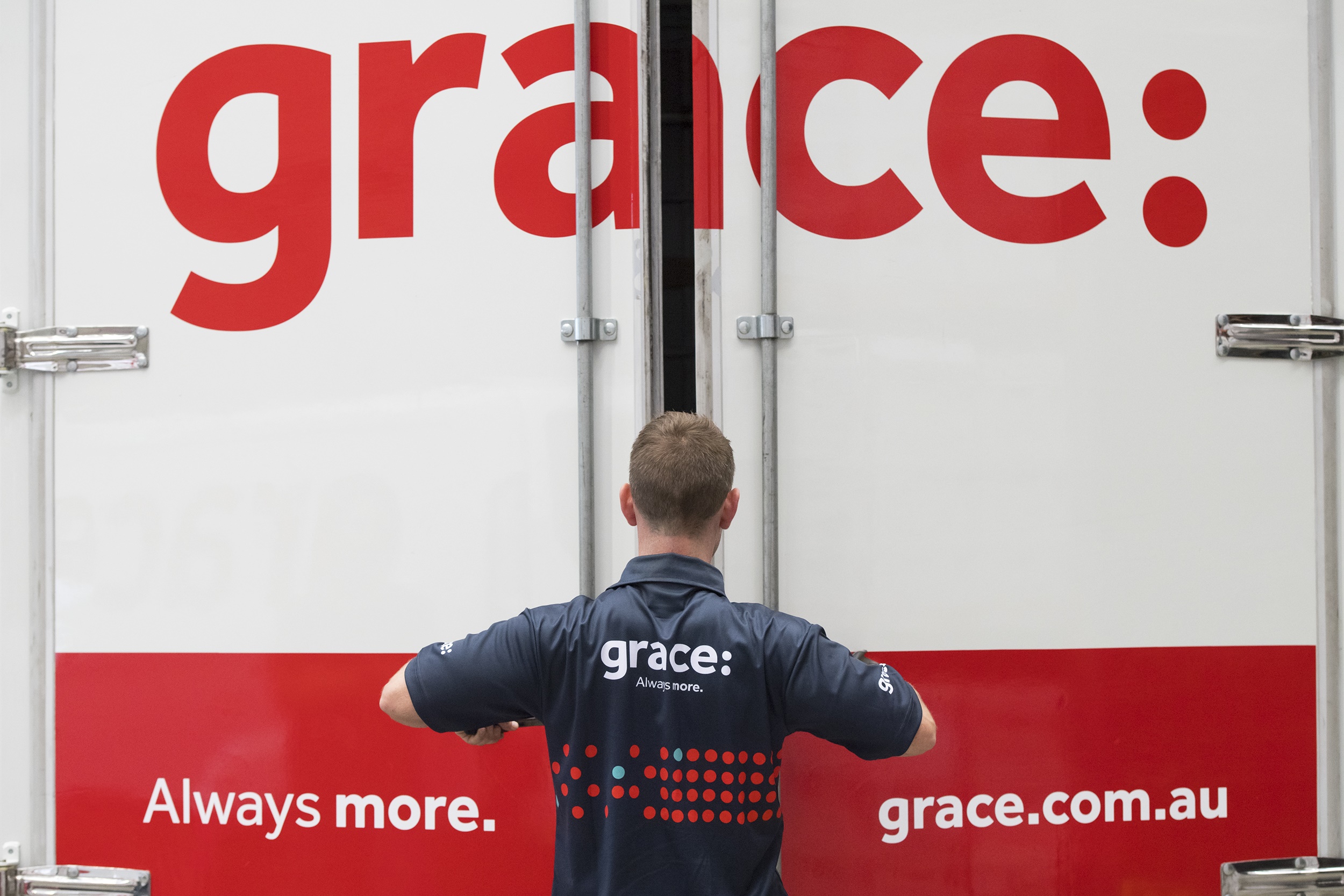 Grace in Australia has recently launched a whole new identity.  The rebranding of the 106-year-old Australian company comes as part of a unification of its nine business divisions under a single all-encompassing identity.
"We have a reputation for excellence," said Steven Brown, Grace's Managing Director. "It's a guarantee that we've always given our customers and we want to be able to continue delivering on it. By consolidating our divisions under a single brand, we become more internally integrated and more flexible in the solutions we offer. With all our business units working in support of each other, we're much better positioned to emphasise our passion for quality and proactive service delivery."
While maintaining the red that Aussies will recognise as distinctively Grace, the new brand mark highlights Grace's evolution over the years. The updated logo is accompanied by the company's simple yet impactful new brand pledge: 'Always more'.
"'Always more' is an aspiration we've quietly embodied since day one," said Marketing Manager, Racquel Collard. "I'm thrilled that we've made it the core of our personality. It describes our rich history, the scope of our united businesses, our service reach and the scale of our future plans. But I think the most important thing is that it speaks to our promise to our customers, that we aim to exceed their expectations in every way and to never stop striving to improve for them."
Grace has released a video for customers and partners that covers the details of the rebranding. You can watch it here:  https://player.vimeo.com/video/222130642