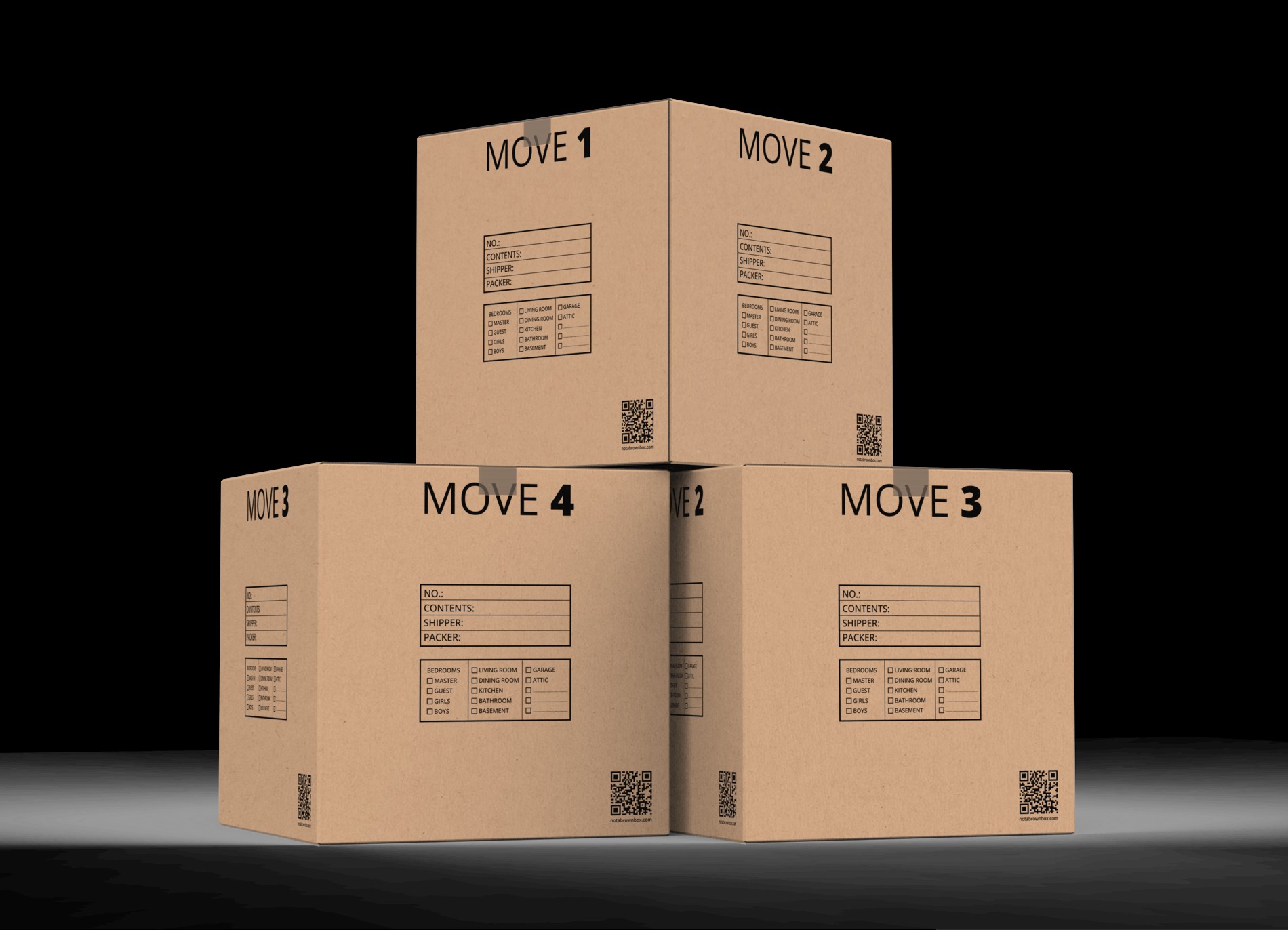 Gosselin has unveiled what it claims to be 'the world's most eco-friendly moving box'. The box is called Notabrownbox.  It's an unbranded moving box made from high-quality recycled cardboard that can be reused up to four times.  The aim is to encourage moving companies to use these unbranded boxes to help make the moving process more sustainable.  It is a not-for-profit initiative.
"Almost all moving boxes worldwide are printed with the logo of the moving company and used only once," explained Madeline Van der Rhee, Benelux Manager, who initiated the development of the Notabrownbox concept. "By designing a brand-free box made of thicker cardboard, we want to encourage movers to reuse and share these universal moving boxes. The hope is that Notabrownbox will become so strong that partners will be requested by RMCs and corporate accounts because it makes their supply chain more sustainable."
Madeline did get some push back from her own company's marketing department that resisted removing the logo from boxes.  "So first I had to convince the internal organisation," she explained. But she was successful, convincing her company to dare to act first and go back to the basics. "Once we have used our existing stocks of printed boxes, all boxes in the future will be without logos."
Each Notabrownbox carries a QR code that links to a dedicated website that explains about the project and provides the manufacturing specification to allow movers to buy boxes from their existing suppliers.
This is not a commercial venture by Gosselin however each partner will be asked to pay €750 per year to join the programme. This money goes towards building and maintaining the website and to providing partners with marketing materials to use to inform their staff and customers about the project.  Any money left will be donated to Go Forest to plant trees and help offset emissions. "If we find that we have a lot of partners, and have more money left, we will decrease the premium," explained Madeline.  Gosselin does not make money from the project, it merely facilitates it.
"It's a remarkable project that originates from a simple idea," said Marc Smet, CEO of the Gosselin Group. "The fact that the production cost of Notabrownbox is lower than that of a traditional moving box is a welcome bonus, even though it wasn't the primary focus. This aligns with our vision of uniting sustainability and cost efficiency. Gosselin will soon eliminate plastic bubble wrap as packaging material, and in the future, more ecologically motivated initiatives will follow."
Photo:
Notabrownbox