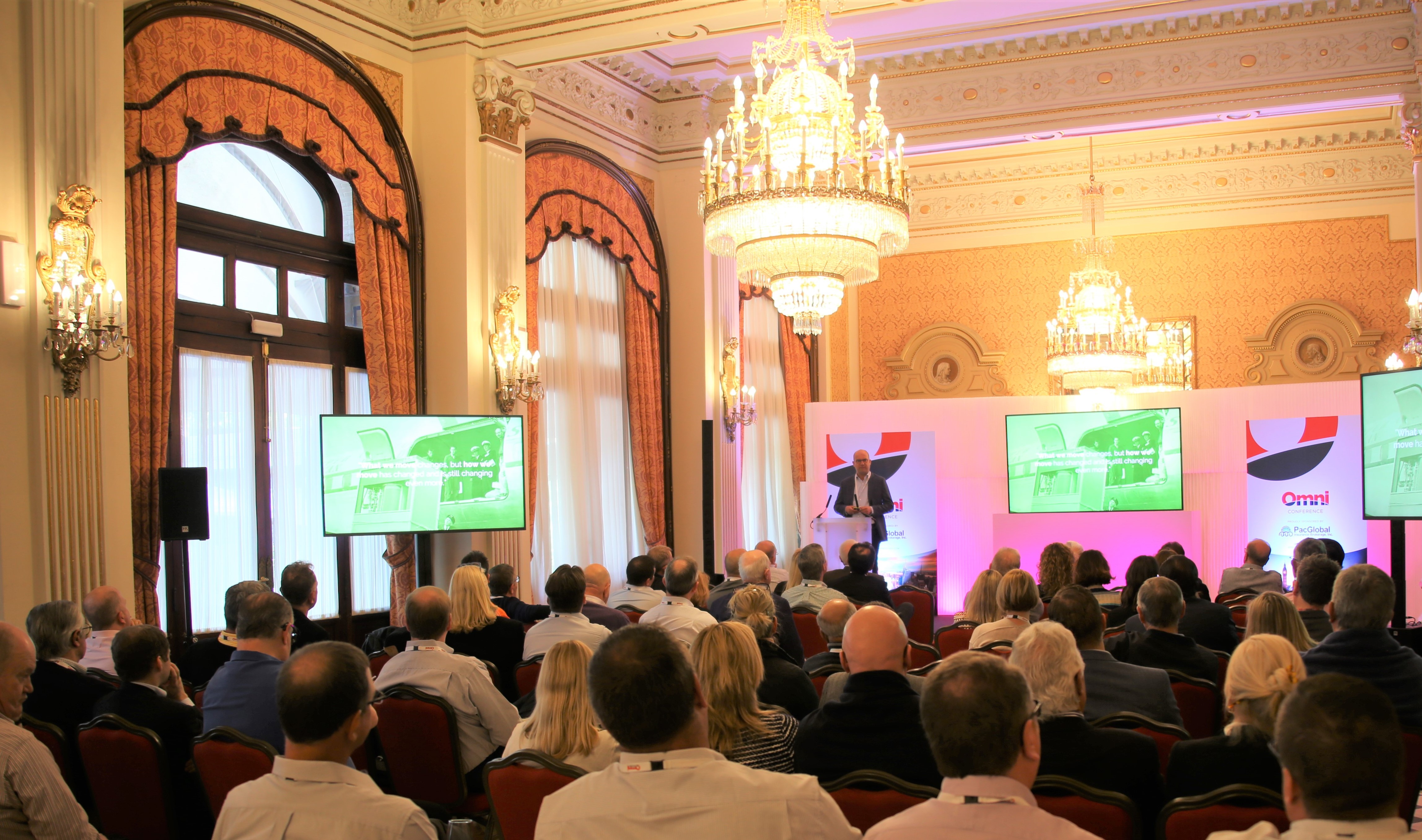 Seville in south-west Spain was the venue for the 2019 OMNI conference.
Despite the inclemency of the weather (very unusual for Andalusia in springtime), the friendship between the delegates was as warm as ever. The venue
was the Alfonso XIII hotel, a short amble from the city centre, the Guadalquivir river, the Seville University and the old tobacco factory that was the inspiration for the opera Carmen.
The OMNI conference is a greatly-valued opportunity for business owners and senior managers to get together to learn, exchange views, and mentor each other in a calm, discreet environment. It's an opportunity to work on the business, not in the business, away from the stresses of day-to-day commerce or the frenetic activity of the general conference scene.
Business was high on the agenda this year. The conference included presentations from Mark Oakeshott, industry consultant, with his unique view on the industry and its future; Wiebe van Bockel (Voerman International), talking about harnessing technology; Joleen Lauffer (Aires) and Cedric Castro (Mobilitas) discussing ways of growing a business both organically and through acquisition; and there was a panel discussion with Philippa Robinson (Robinsons Relocation), Tori Ferrante (Crown Worldwide) and Jean-Luc Haddad (Grospiron), under the guidance of Keith Meader (Asian Tigers, Thailand) discussing business diversification. They were all meaty subjects, and all provided critical information to the industry's business leaders.
One regular feature of the OMNI conference is the, much copied, tonnage awards ceremony that recognises the contributions made through the network from its largest regional shippers and those that have shown an extraordinary improvement on the previous year. The regional gold sales awards were made as follows:
Metropolitan Transports, Brazil (Central and South American Region); Stuttaford Van Lines, South Africa (Africa and Middle East Region) Graebel Movers International, USA (North American Region); Asian Tigers Mobility, Singapore (Asian Region); Alfa Quality Moving , Sweden (European Region); and Kent Relocation Services, Australia (Australasian Region).
Gold improvers awards were won by: Aspire Mobility (Denmark); Sterling Relocation (UK); and Metropolitan Transports (Brazil).
Philippa Robinson was elected to serve on the OMNI Board.
The next OMNI conference will be held in Kyoto, Japan in April 2020.