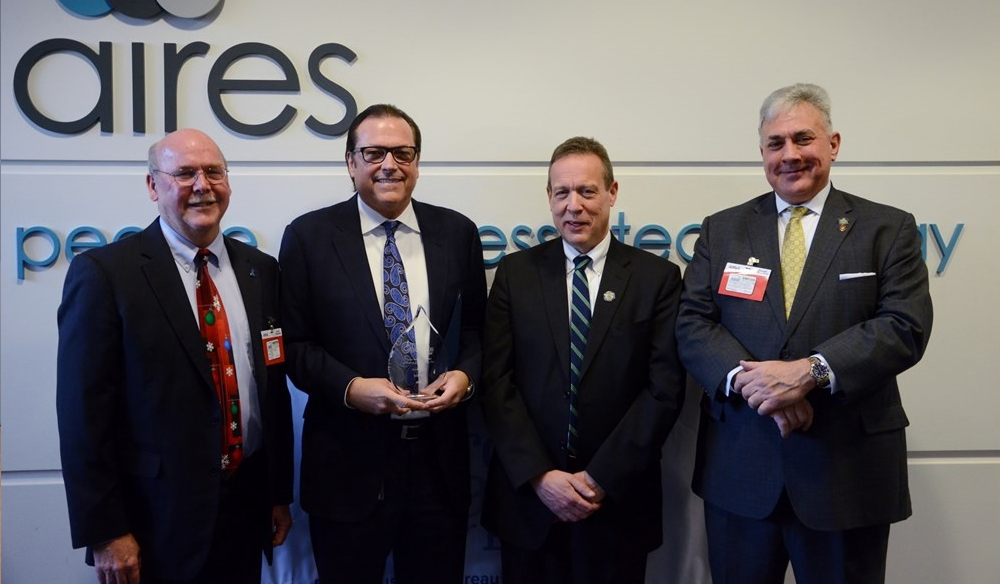 Aires has been awarded the Torch Award for Ethics by the Better Business Bureau of Western Pennsylvania. Aires received the award in a presentation ceremony conducted at the company's Pittsburgh, PA headquarters and attended by Better Business Bureau representatives, Aires clients, and members of the Allegheny County Council.
"We are very excited to win this prestigious award because it confirms that honesty and integrity can still play a huge part in a successful business," said Jeff Wangler, President of Aires. "We do business right, and if we make a mistake, we own up to it. Thanks to the Better Business Bureau for recognising the ethics of all of the dedicated Aires employees. We are very grateful for this honour."
In awarding the honour, judges cited Aires' organisational best practices, commitment to ethical behaviour, and core values as key factors in the selection process. Torch Awards judge, Dr. Jim Weber, also stated, "The Aires Way reflects the strong ethical character of this company and its core values for all business practices. The company's formal code of ethics is reinforced by personal letters from the CEO and President on the importance of ethics."
Additionally, the awards ceremony was attended by members of the Allegheny County Council, who issued an official proclamation congratulating Aires for the award. In the proclamation, they recognised Aires' commitment to good corporate citizenship, noting the company's many charitable efforts within the local community.