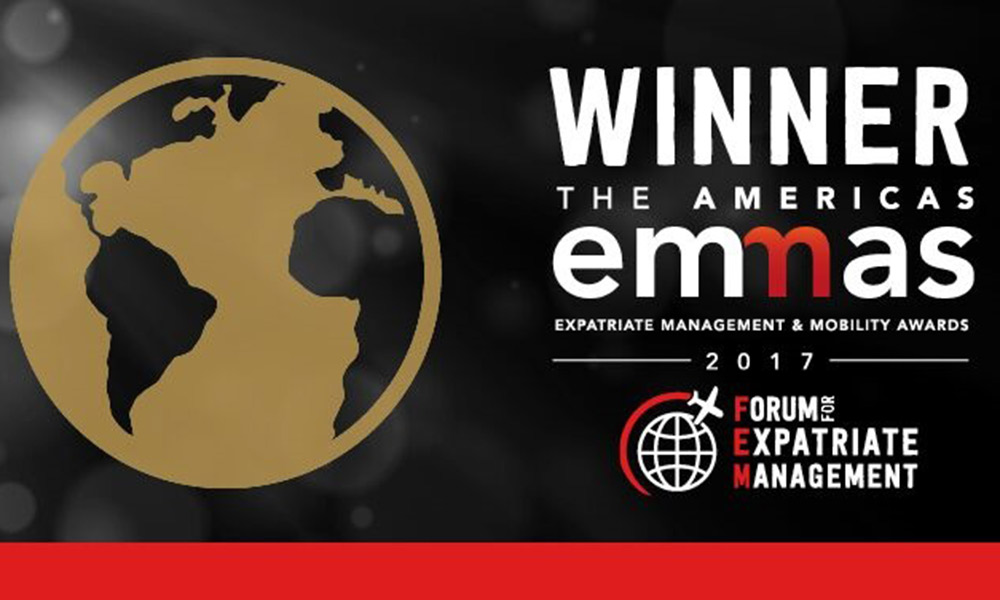 Aires has been awarded Relocation Management Company of the Year by the Forum Expatriate Management at the Americas Expatriate Management & Mobility Awards (EMMAs). The award was presented to Aires at a ceremony held May 4 in Denver, Colorado.
"We are both honoured and excited to have been selected Relocation Management Company of the Year," said Jeff Wangler, Aires' President. "It is a testament to our frontline team who work diligently every day to impact the quality of life for each family we move. We constantly try to reach new heights and ensure that the relocation experience is second to none. This award validates our efforts."
The award recognises Aires' flexible service delivery model, independent partner model, leading technology solutions, and the depth of customization offered for each client's mobility program. The awards were judged by an independent group of leading mobility professionals from a variety of companies and industries.
A complete list of 2017 Americas EMMA award winners is available here.