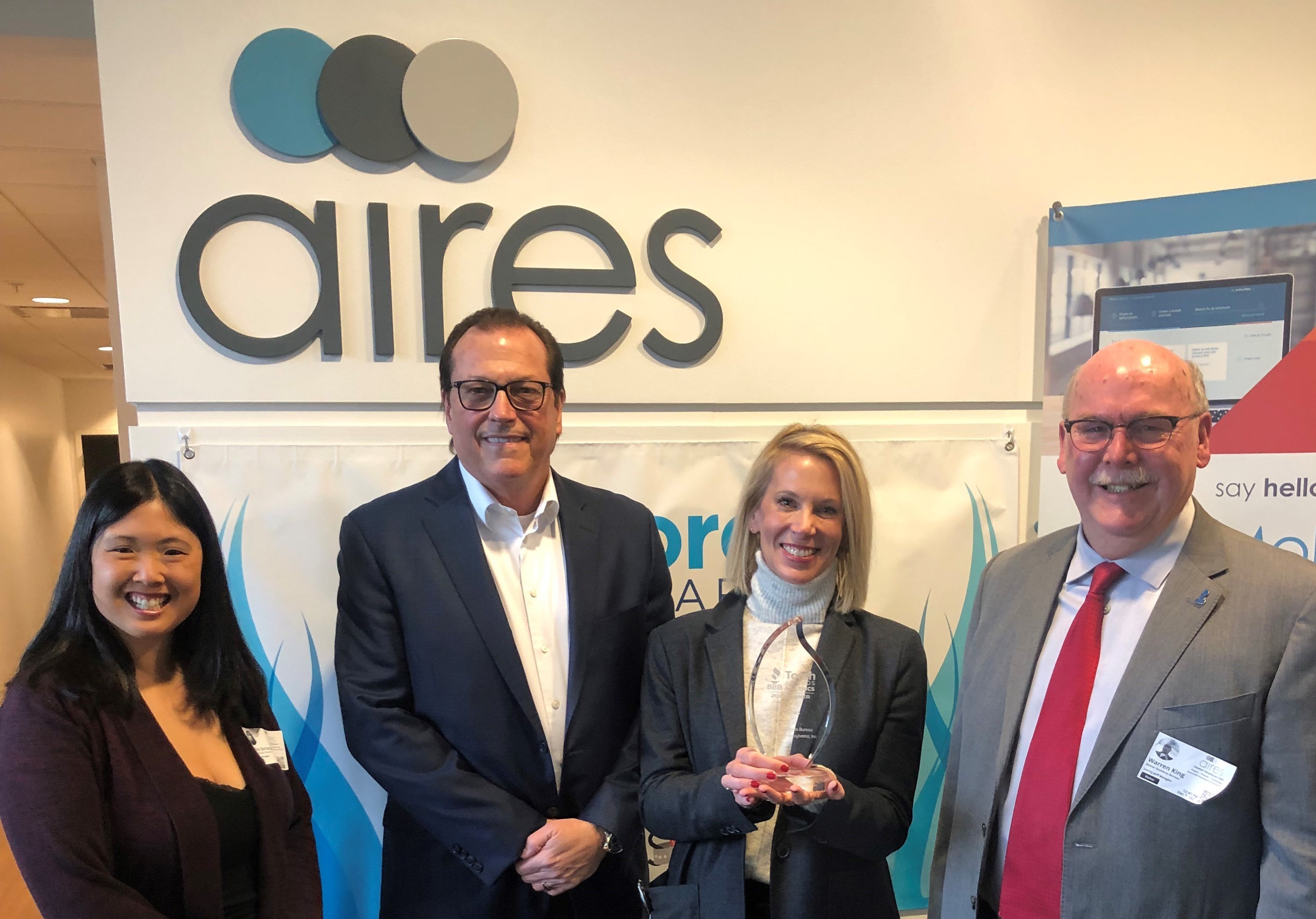 Aires in Pittsburgh, USA has announced that it has been awarded the Torch Award for Ethics by the Better Business Bureau of Western Pennsylvania for the third time. Aires received the award in a presentation ceremony conducted at the company's headquarters and attended by Better Business Bureau representatives.
"We are excited to receive the Torch Award for the third time," said Jeff Wangler, Aires President. "Aires is committed to doing the right thing in all aspects of our business, and we are thankful to the Better Business Bureau for again recognising this commitment to our people, service partners, clients and their employees. I am most proud that an organisation whose sole goal is to assure that companies are honest, ethical and good citizens in business have chosen us for this award."
In awarding the honour, an independent, academic panel of judges specialising in business ethics recognised Aires' transparency and demonstration of values to all stakeholders. The panel also noted Aires' commitment to community, environment, and diversity initiatives.
In his speech to Aires employees, Better Business Bureau of Western Pennsylvania's President, Warren King noted, "One of the things I always enjoy when I visit Aires is the passion that I see in your people. It really shows. There are three key things that stand out in reviewing Aires' business philosophy: client assurance of a focus on quality and customer service excellence when partnering with Aires; commitment to transparency and educating clients about Aires' services and the overall added value provided to the clients; treating people with honour, dignity, and respect. Aires goes the extra mile to deliver peace of mind to its clients."
As noted, Aires has now earned Torch Award honours three times. The company first earned the Torch Award for Excellence in 2006, the inaugural year for this award, and was again honoured in 2016.
For more information about the award, please visit https://www.bbb.org/local/0141/torchawards2021.