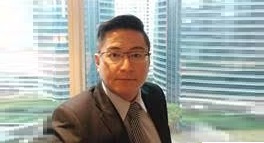 Asian Tigers are pleased to announce that Mr Edwin Tan has been appointed to the position of 'General Manager – Southern China', based in Guangzhou, for Asian Tigers China (mainland) effective from 10 January 2020.
Edwin, a Singaporean national, has been in the moving services industry for over 16 years, of which 10 years was spent working in the Middle East. In fact, Edwin started in our industry working at Asian Tigers Singapore.
The southern region of Mainland China covered by Asian Tigers Guangzhou office includes the provinces of Guangdong (Guangzhou, Zhuhai, Shenzhen/Shekou, Dongguan); Hainan (Sanya); Yunnan (Kunming); Guizhou (Guiyang); Hunan (Changsha); Fujian (Fuzhou, Xiamen) and Guangxi (Nanning, Liuzhou).
Rates and initiations will continue to be centralised for Asian Tigers China (mainland) through these email addresses –
Rates – rates@asiantigers-china.com
Sales – sales@asiantigers-china.com