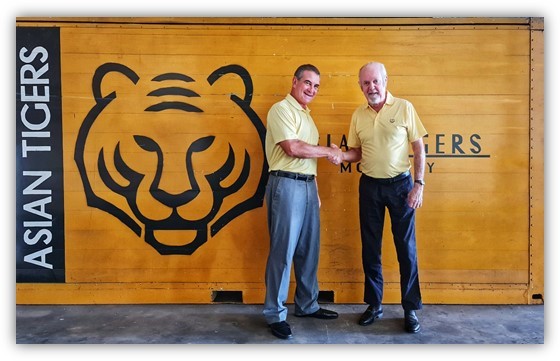 On 13 October 2022, Gerry Lane, founder and owner of Asian Tigers Indonesia, signed a Management Buyout (MBO) agreement with Bill Lloyd, long-term Managing Director of the company. The agreement will become effective from 1 January 2023 and the gradual buyout will commence from that date.  Bill has earned a solid reputation both with customers and with our many industry friends and partners.
Gerry commented, "With Bill's track record over the past 19 years, I am confident that our standards and emphasis on quality will be well maintained into the foreseeable future," said Gerry.
OMNI wishes Bill every success in this new and exciting stage of his career.
Photo: Bill Lloyd (left) with Gerry Lane