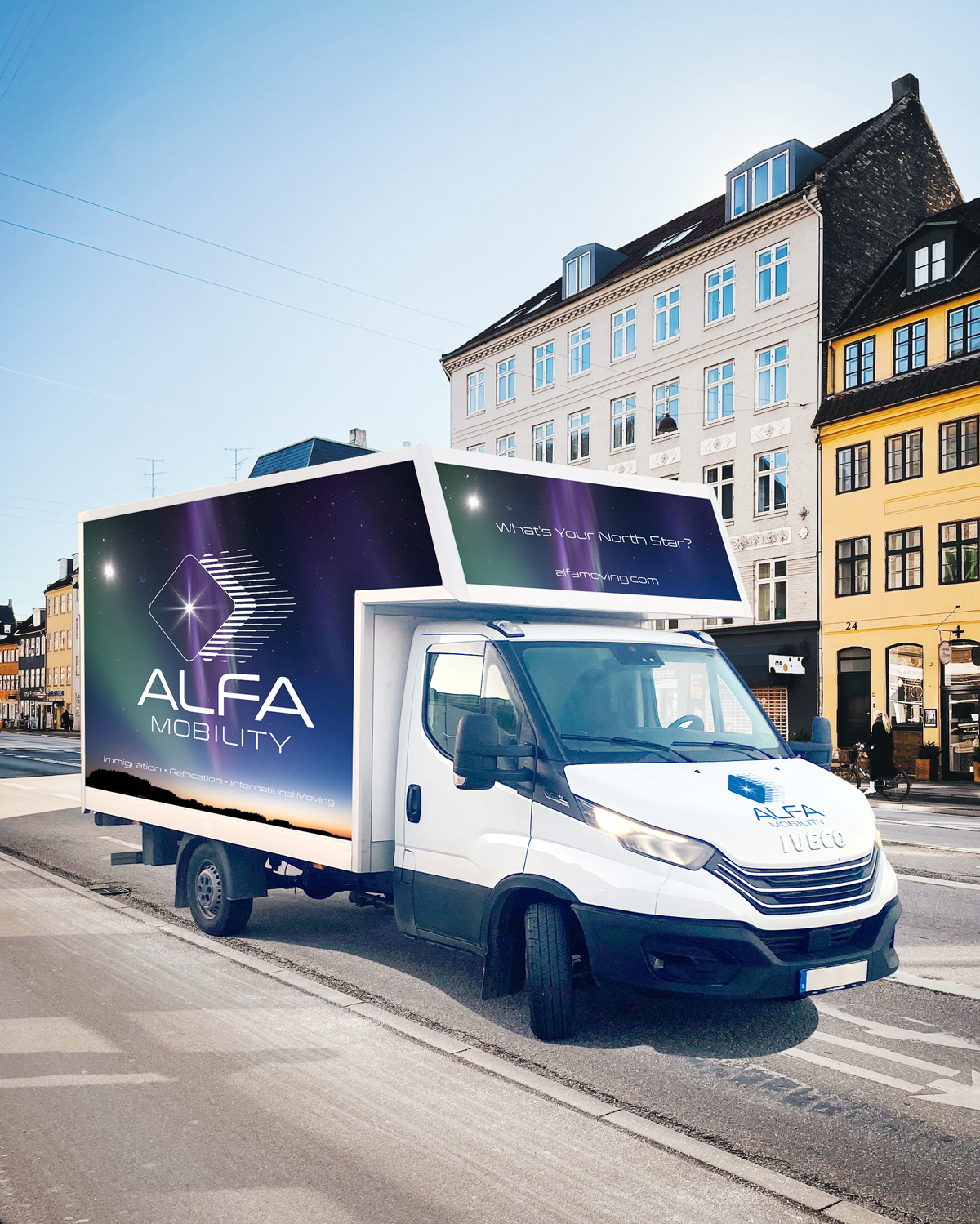 Alfa Quality Moving has today (26 October 2022) announced its change of name to Alfa Mobility, to more accurately reflect the company's wide range of services. This parent brand will include three operational brands – Alfa Moving, Alfa Relocation and Alfa Immigration – to manage their specific sectors.
As part of the new branding the company's logo, which previously included a stylised Greek letter 'a', has been changed to include a star graphic depicting Polaris, The North Star, also conveniently known as Alpha Ursea Minoris. This fixed point above the northern pole has been a trusted guide for travellers for millennia and is the perfect image to convey Alfa's mission: to guide people and give them peace of mind on their journey.
Annika Roupé, Alfa Mobility's CEO, said that the company had provided a high level of service to its customers in the past, but now it was time for a change of style and to reflect on the design of the company's logo. "We are very proud of our mobility services with a solid local Nordic presence in Sweden, Denmark, Norway and Finland. We have always looked after our customers and our staff, but we haven't always been so good at telling the world about it. We now need to build on that legacy to create a much more holistic organisation that can guide our customers, their assignees and our own people towards their physical, personal and professional goals."
"Our company's brand is not just conveyed through its name and logo," Annika continued. "Our brand is created by everything we do and everything we say, to our customers, our staff and the outside world. So, we must live our brand every day and communicate our values: to be transparent, add value and care for our customers, people and the planet. By applying those principles within our organisation, we can be sure our staff will show the same care and respect to our customers."
Alfa's staff, of course, were the first to learn of the new branding at a launch meeting held online on Friday 14 October 2022.
The Pole Star represents certainty, confidence and dependability in a changing world. As we all travel on our personal journeys, literally or metaphorically, we sometimes need a little help.  Alfa Mobility aims to be that guiding light.