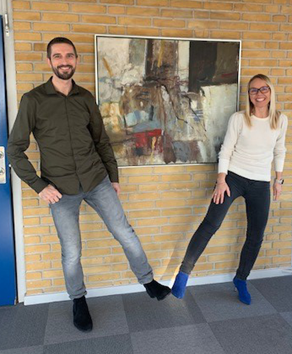 Aspire Mobility Group are very pleased to welcome back Martin Jönsson.
Martin will be the International Business Intelligence Manager and will report directly to our Group Director Sara Lyrum Kronkjaer.
Martin brings years of industry knowledge to the Group and will be heading up a team of 3 people. Martin has a wide experience regarding price structure, financial aspects, data analysis, etc. and can match our client's needs for reporting, expense management, tracking, etc., and future development of these services.
"We are very excited to have Martin back at Aspire Mobility Group" says Sara Lyrum Kronkjaer. "Martin is very focused on the structure of figures and data. With the need for data increasing in many ways, we are focusing on how it can benefit both clients and partners which is of great importance to us at Aspire Mobility Group. At the same time, this will strengthen the focus on the customer experience, compliance, and business development to meet our client's expectations."