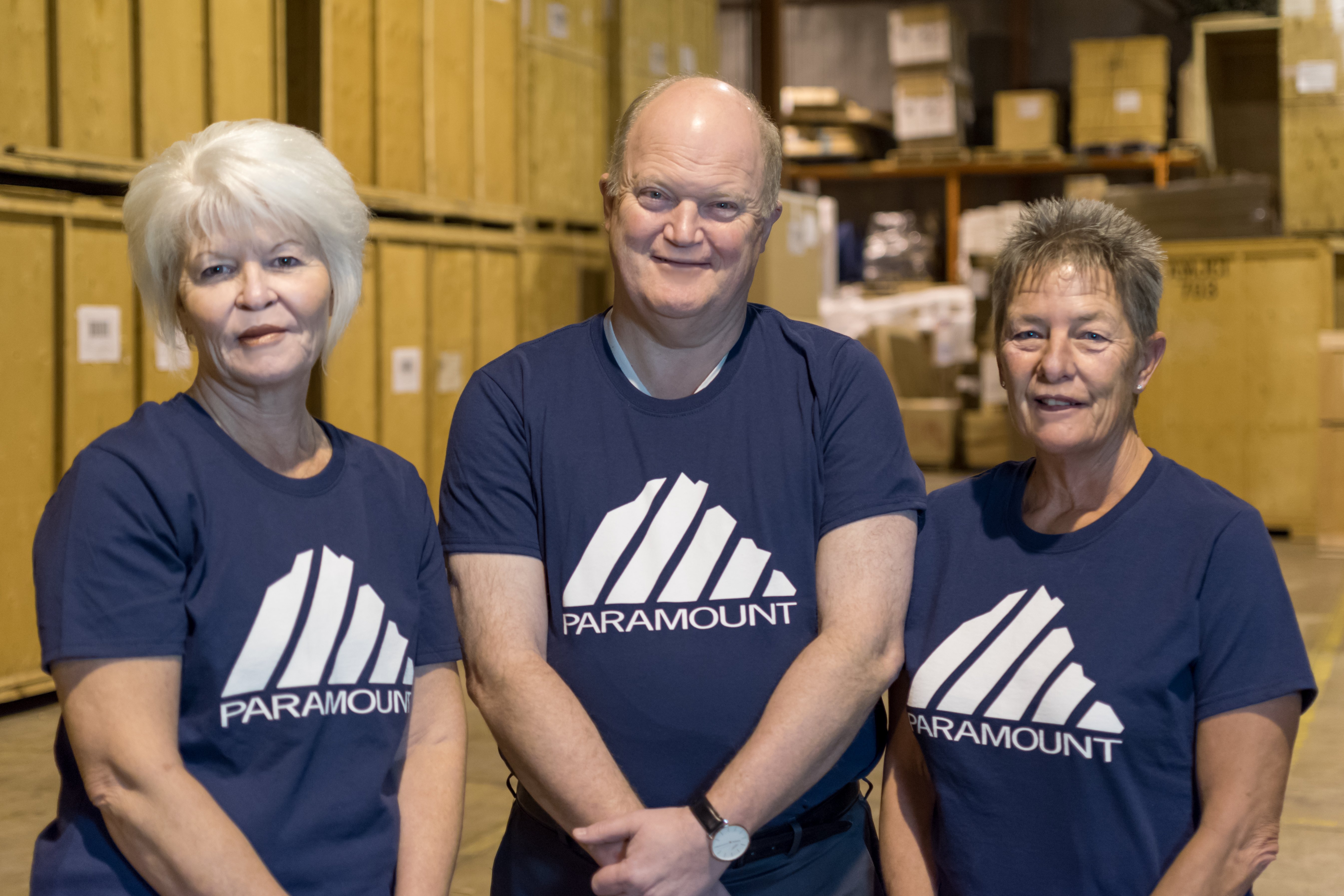 Canadian corporation, AMJ Campbell Inc., announced that it would not be renewing its licensing agreement with the international franchisee doing business under the name '1776963 Ontario Inc.'. This will be effective December 31, 2017.
Ole Jensen has renamed his company, 1776963 Ontario Inc., Paramount Transportation Systems – Canada.  Its employees and ownership remain unchanged.  The parallel to Mike Keller's US firm, PTS is not a coincidence.  PTS continues to expand its global footprint and has been a partner with Ole in the company for the past 5 years.  "The re-branding to include Paramount in the name seemed natural," said Ole.
Ole's business is well-established within Canada and outside of it thanks to a dedicated sales team and very little turnover in its operations and coordination staff.  "Our people and core fundamentals have not changed," he explained.  "In fact, we see a huge opportunity to attract new business, particularly in the cross-border (Canada/US) market which has previously been somewhat restricted to us."
Many movers around the world who compete with the vanline system of blanket-wrapping and co-loading know very well that the international model offers superior wrapping techniques and faster transit time.  "Control over the delivery timing creates peace of mind and saves money," said Terri Masters, Senior VP of Sales and one of Canada's most successful international moving executives.  Her 30-year collaboration with Ole Jensen has netted an enviable and stable roster of corporate clients.  "Every day, the challenge for all of us, is to translate what the clients need into reality," she said. "It's about having the resources and staying ahead of the curve."
Janet Anderson is almost as famous as Ole around the world, providing rate responses and auditing files.  Her eagle eye misses little and together, the Anderson-Masters-Jensen trio remain committed to providing competitive and their usual high-quality service all across Canada.
Ole said that PTS-Canada is well equipped to handle all moves to/from any location in Canada.  "At the heart of our operation is quality and here, FAIM provides the enduring backdrop.  Our new name, PTS-Canada, does not change anything with our FAIM accreditation.  It remains intact and without interruption. Our last audit was a year ago in November 2016 and we had zero non-compliance issues. It's a testament to what we stand for, and for what we continue to embrace as we move into this new and exciting chapter."
Please contact Ole at ole.jensen@pts-moves.com for further information if required.
Photo:  left to right- Terri Masters, Ole Jensen and Janet Anderson