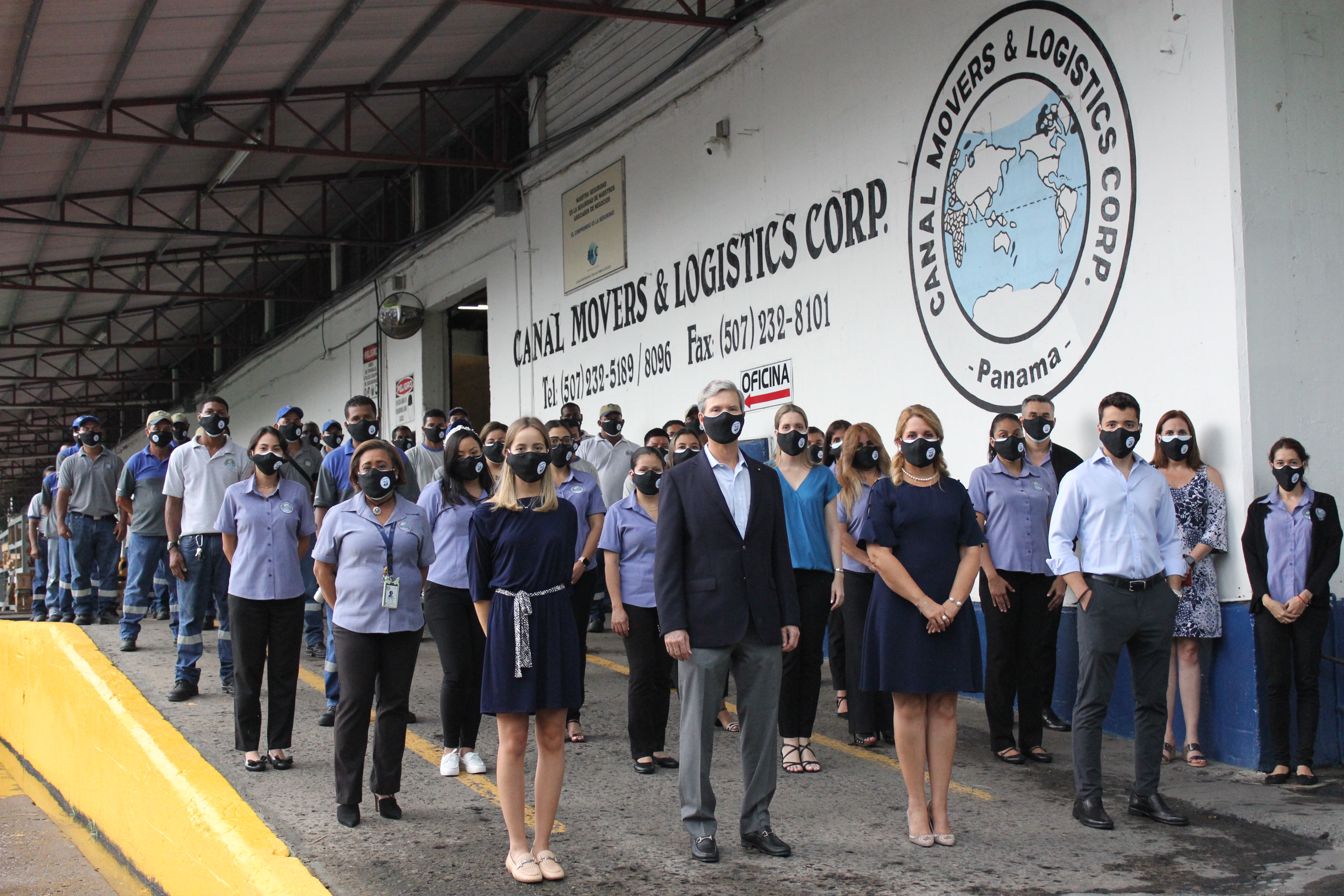 Panama's largest international moving company, Canal Movers and Logistics Corp., celebrated its 20 th anniversary in August with a special Mass to give thanks for the company's success followed by refreshments for all its employees.
Canal Movers was founded in 2001 by Walter and Analisa Laffitte and has grown from a humble start-up business with three individuals working in a small office, into the highly respected international company it is today.
Walter and Analisa's involvement in international mobility began when Walter was Executive Director of the Puerto Rico Commercial Office in Panama and spotted a newspaper advertisement for relocation services in Puerto Rico. "At that time no one was offering a similar service in Panama and I thought it would be a good business for my wife, Analisa, to develop," said Walter. "In 1998 we launched Panama Relocation Services – which today is LARM Panama – as the first relocation services company in the country."
Three years later, at the end of his tenure as Executive Director of the Puerto Rico Commercial Office, Walter saw an opportunity to expand into the removals business. "At the time, due to the economic changes happening in Panama, we saw the need to fill the vacuum with a top-notch, service-oriented moving company." After a period of training with Capitol Transportation in Puerto Rico, and guidance from other removal industry owners, Walter and Analisa founded Canal Movers & Logistics in Panama.
"We started with just 3 people in the office," said Walter. "Then, in 2002, Panama's oldest moving company Kora Transportation – formally Cain Bros – went out of business and we acquired many of its assets including several trucks and some of their staff. That was real a game changer. I will always be grateful to the LARM board for their help and trust especially to Richard Darmanin from Capital Transportation for getting me started in the business."
Today most of Canal Movers' work is in the international corporate sector with the majority of bookings coming from agents and the big RMCs. Additional work comes from domestic moving and general cargo.
Canal Movers and Logistics Corp. is now the largest moving company in Panama with 55 staff and a fleet of around 20 vehicles.
During Canal Movers' first 20 years, Walter has dedicated 15 years to industry worldwide associations for the benefit of all. He is the current president of OMNI (Overseas Moving Network International) and past president of LACMA (Latin American & Caribbean Movers Association), testimony to the quality and reputation for which Canal Movers & Logistics Corp. stands today. The company is also a member of many other trade organisations including, FIDI, IAM, and IPATA.
Canal Movers is the only moving company in Panama to have achieved FAIM-PLUS, BASC (Business Alliance for Secured Commerce), AEO (Authorized Economic Operator) and ISO 9001.