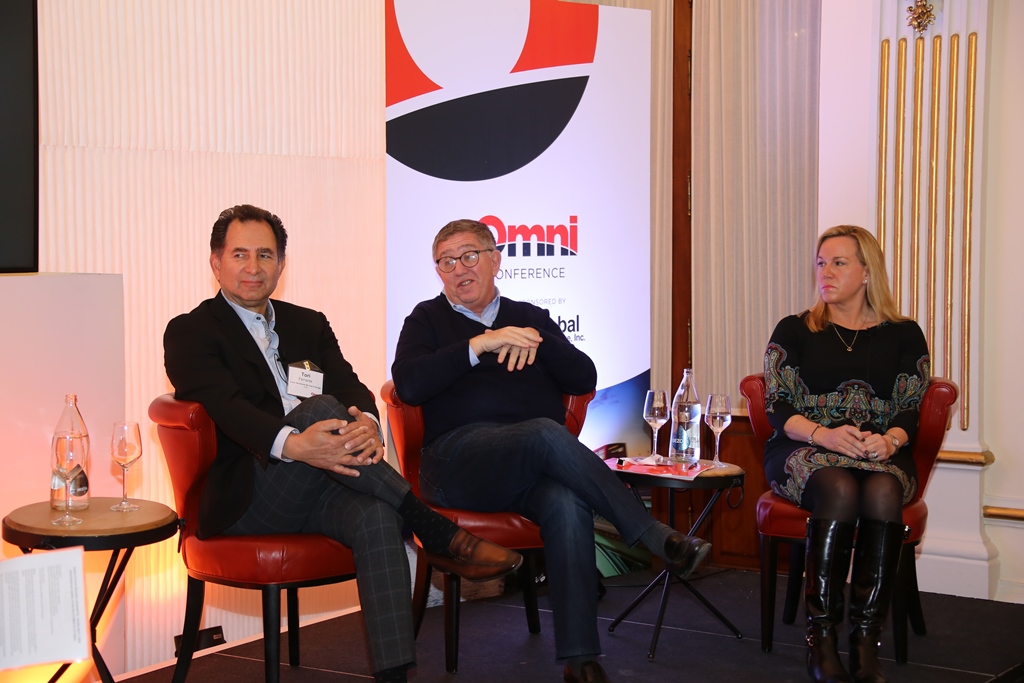 The experiences of some OMNI members as they have moved away from traditional moving services…
The OMNI conference in Seville included a panel discussion, hosted by Keith Meader, to look at ways in which moving companies can diversify to take a proactive approach to their businesses in the face of eroding margins in the moving sector. The panellists were Jean Luc Haddad from Grospiron in France who had started a fine arts packing business; Tori Ferrante from Crown in the USA who had started providing commercial moving services; and Philippa Robinson from Robinsons in the UK who talked about her company's shift towards providing more relocation services.
Jean-Luc Haddad: Fine arts
Jean-Luc said that he had considered expanding into the fine arts market through acquisition however, as it is a very small market, with few companies available to buy, he chose to do so organically by employing specialists. He said that he expected there to be some synergies but, in practice, there were very few. He said that it required different premises, different people, different vehicles, different marketing and different management (his fine art division is managed by his son Axel).
The main barrier to entry was the difficulty of finding the right people. The biggest cost of entry is the dedicated warehouse, security and safety precautions, appropriate vehicles and dedicated people.
As with all investments Jean-Luc said it had been a balance between expenses and ROI. Compliance and supply chain control are important and procurement professionals are actively involved in contracts. He said the biggest challenge is focusing on 'quality, quality, quality'.
Fine arts currently represents around 5% of his total business which, as France is a mature market, he plans to build to 25% within five years. He said it is a long-term investment and it's important to have qualified, dedicated people.
Philippa Robinson: Relocation DSP
Philippa said that it was when HR started to move away from the decision-making process in corporate moving that Robinsons considered diversifying to become a relocation Destination Services Provider.
Because some of the competition were able to offer DSP services such as home search, school search and cultural training, and these were often stipulated on RFPs, her company was missing opportunities to bid.
Once the decision was made to become a DSP Robinsons had to decide whether to do it through acquisition or organically through the same brand: the company chose the latter.
At first Philippa tried to minimise the investment by using the services of specialist suppliers but that didn't work. In the end she decided to recruit someone with the relevant experience in-house.
Philippa said that being able to offer a full service, including removals, had been beneficial. It was important, however, to be focused on customers' requirements while always remaining true to the company's branding that had made it successful. The barriers to entry were low but it is essential to have the right people. It was no use expecting a move coordinator to transfer to the DSP side. Compliance through Dow Jones and the EuRA Seal had been important. The business was not high margin so it was necessary to maintain high volumes to make it worthwhile.
Tori Ferrante: Commercial office moving
Tori had been looking at ways of making better use of his available manpower and equipment. Office moving had been an important part of the business in the 1970s but household goods had taken precedence from the 1980s onwards. With a tightening moving market, taking another look at commercial moving was an obvious option.
Crown got back into office moving in 2002 buoyed by the tech bubble. The business started slowly with jobs being acquired through word of mouth. The business grew organically in the San Francisco Bay area then expanded to Los Angeles. 16 years later Crown has become one of the largest commercial movers in San Francisco with annual sales of over $18 million.
Tori said that the business was fairly easy to enter. The highly skilled HHG crews were an advantage as were the company's established business processes. They customised RedSky to manage the commercial moving division. He said that it had become harder to get sales personnel to sell moving as the commercial business comes in faster and is very profitable.
Running a 15-man crew on a Friday night and Saturday had proved more profitable than running a five-man crew to load a HHG shipment.  Tori said that the commercial business has been commoditized for some time and so it's necessary to behave that way by charging more during busy times and less when you are quiet otherwise you will see a steady decline of margins.