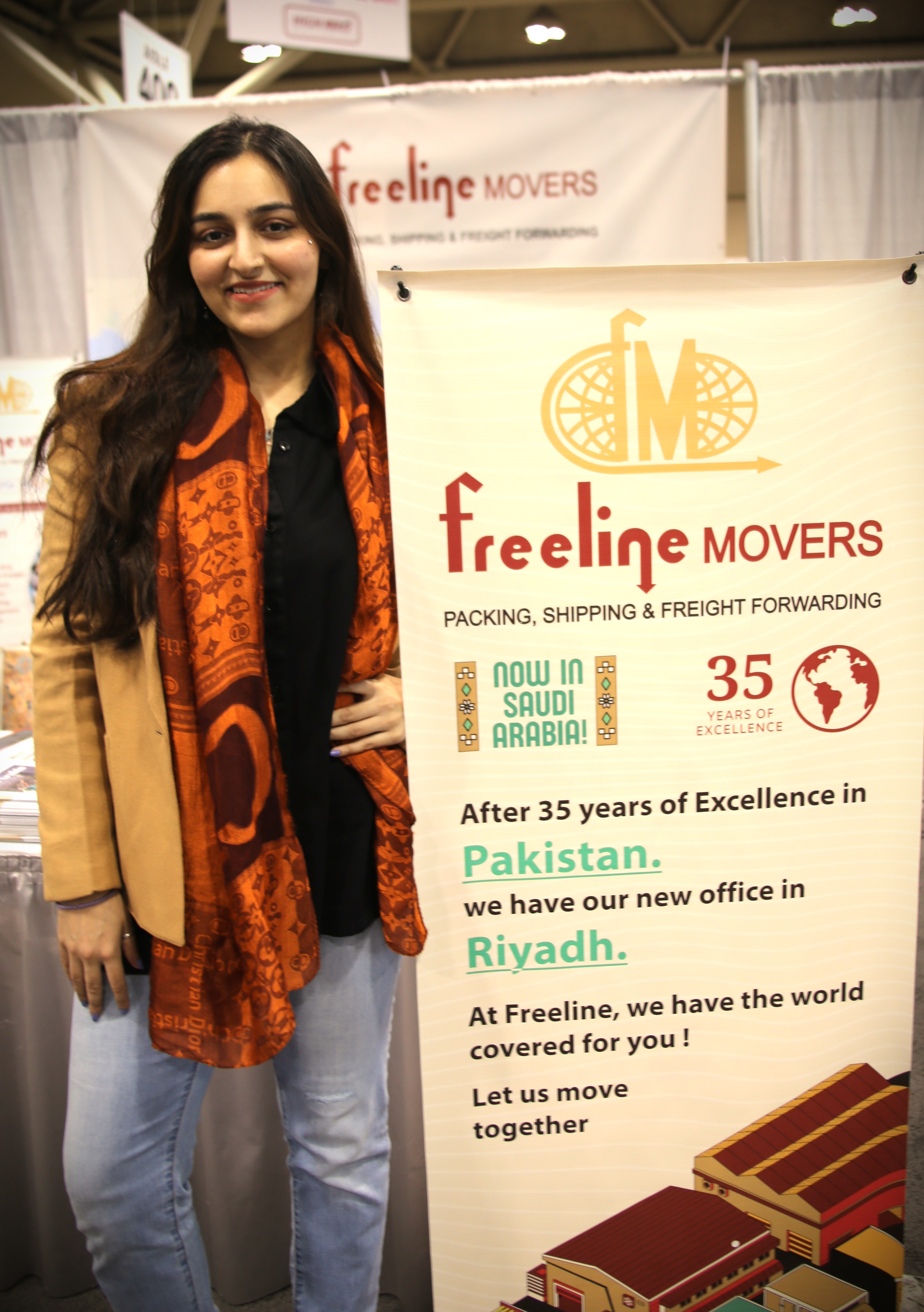 Freeline Movers, established in Pakistan for 35 years and a member of IAM, FIDI and OMNI, has opened a new fully-functioning branch in Riyadh, Saudi Arabia.  The new branch will be managed by Ifraheem Awan who has 20 years of experience working with Freeline in Pakistan and Kabul, Afghanistan.
Alamgir Shah, Managing Director and CEO of Freeline, explained that there are now considerable opportunities in Saudi Arabia. "Saudi has opened up a lot and becoming more liberal," he explained. "There is huge investment."  He explained that he believes his company will be in a very strong position to service this rapidly growing market.  "We have a strong partner base, and they will be able to use us in Riyadh as well."
Elia Rathore will be spearheading business development.  She is familiar with the city as her father was recently the Pakistan ambassador there. "It's a big city and a big opportunity.  Riyadh is a burgeoning city, and the epicentre of all the progress KSA is making with its Vision 2030 plan," she said.  "For me, having lived here before, it's a familiar and comfortable place."
She added: "We have proven ourselves as a trusted partner in Pakistan and Afghanistan and that standard of care will be maintained in Riyadh as well with the same quality assurance and rigour in customer satisfaction."
Elia is new to the moving industry and is excited by the prospects.  "The landscape is an eternally shifting and dynamic one, and I've noticed the business seems to be trying to make space for youth and women among other underrepresented groups," she explained. "I have a strong background in business, communications, and history; all fields that centre the human experience. There's always a risk involved when branching out into something new. If you're afraid of a little risk, you're in the wrong business."
Freeline have been working to set up the new operation in Riyadh which, they expect, will be fully operational by the end of November.
Photo:  Elia Rathore at IAM in Toronto