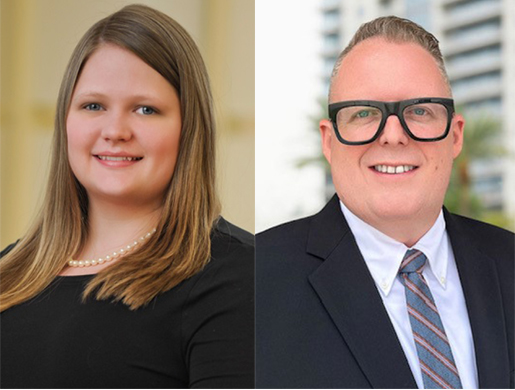 Aires has announced the promotions of Ryan Goulet and Alisha Crose to Regional Operations Managers in Aires' Central Regional Office. Ryan and Alisha will be responsible for the day-to-day operations and oversight of mobility specialists and other operational team members, ensuring customer service and service delivery standards are maintained.
Aires Vice President of Operations Barbara Overbay said, "Ryan and Alisha are talented leaders and have been providing outstanding customer service with Aires for many years. I am excited to continue working with them, and I look forward to seeing all that they will accomplish as Regional Operations Managers."
Ryan Goulet has been with Aires for over 16 years of comprehensive global mobility experience. Since joining Aires in 2009, he has held roles as a Senior Mobility Specialist, Special Operations, Associate Team Lead, and Team Lead. In addition, he has worked in a real estate role with another global mobility firm. He received an associate degree from Johnson & Wales University and holds a Global Mobility Specialist (GMS) designation from the Worldwide ERC®.
"Throughout my career with Aires, I've been very fortunate to work alongside such great people and a leadership team that fosters an environment of collaboration and teamwork," said Ryan. "I'm eternally grateful and excited for this opportunity to take on a larger role within the organisation and will work tirelessly towards further developing our operations team and strengthening our brand."
Alisha Crose has been with Aires for 12 years.  Since then she has held various roles including Mobility Specialist, Associate Team Lead, Team Lead, and, most recently, Technology Implementation Manager. Alisha received a bachelor's degree in international relations with a focus on business from Waynesburg University. She speaks English, Korean, and Spanish.
"I am truly excited to jump into this role. As we navigate the company's strategic path, I am committed to building cohesion and empowering the teams that will drive our success," she said. "I appreciate the investment Aires makes in its people, and I eagerly anticipate utilizing the various experiences I've gained at Aires to contribute to our growth."
Photos:  Ryan Goulet and Alisha Crose