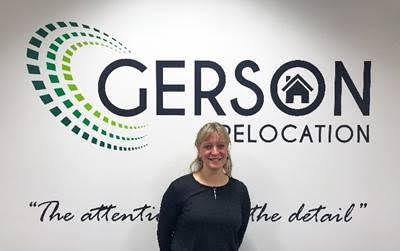 Gerson Relocation are delighted to announce Claire Skillett has joined their Client Services team.
In her role she will be supporting relocating assignees and carrying-out global move management for our corporate clients.
With a career of almost 20 years in the relocation business, Claire is highly experienced in both international moving and client relationship management. She joins as a great addition to Gerson Relocation's growing Customer Services team.
Claire says; "I am excited to join Gerson Relocation as I have heard many good things about them within the industry. I look forward to growing and succeeding with a company that focuses on excellent customer service."
As part of her role, Claire will use her excellent international moving and customer service skills to deliver an exceptional international moving experience. She will also apply her commercial background in Supply Chain Management to deliver consistent quality standards and value to Gerson Relocation's clients.
Prior to joining Gerson Relocation, Claire also held global moving roles at BTR International and Pickfords. She also worked in client relationship management, including as an Account Manager at 20th Century Fox, the global entertainment and film business.