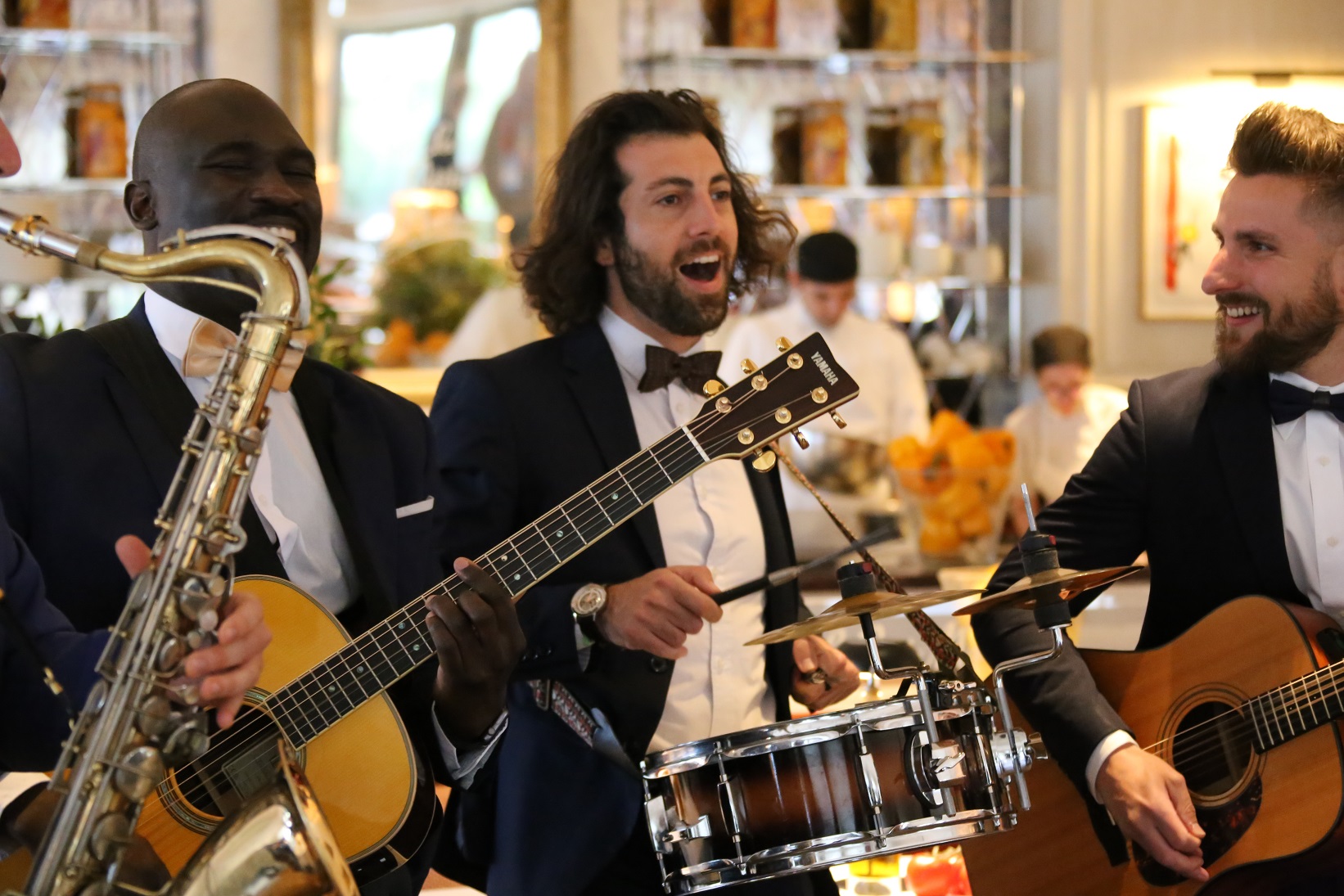 Grospiron International hosted a party on the free evening of the FIDI conference to entertain its partners from around the world.  The party was held at the beautiful La Petite Maison restaurant in exclusive Palm Beach, overlooking the Mediterranean Sea and with a panoramic view of Cap d'Antibes and the Lérins Islands.
Guests were treated to drinks and excellent food in the Provençal style with entertainment from a truly fabulous acoustic band of musicians.
In a short address to the guests, Jean-Luc Haddad, owner of Grospiron, welcomed everyone to Cannes and his home country.  He thanked his team for organising the event and his staff throughout France, and in Dubai and Hong Kong, for their hard work.  He also thanked his global partners. "We would not have been where we are today without your support over the last 30 years," he said.
Jean-Luc also said that we had all learned over the last two years to be more flexible, but the opportunity to spend time together was most important.  With that in mind the guests partied and danced the night away until late, in the most exquisite surroundings.