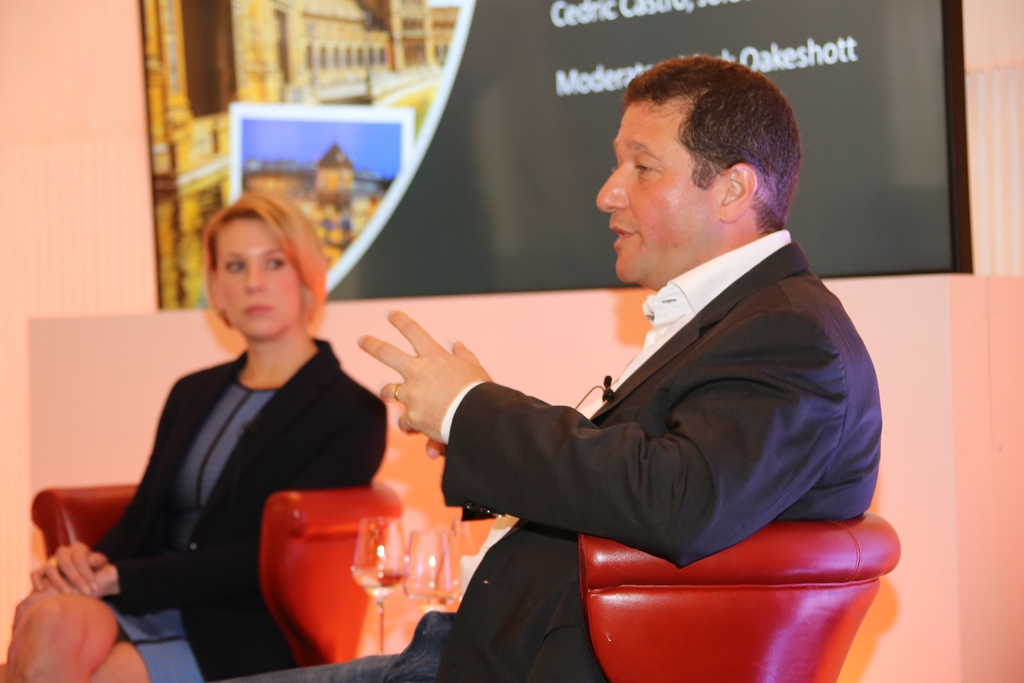 OMNI looked at ways in which companies could expand their businesses profitably during the conference in Seville with a panel discussion, moderated by Mark Oakeshott and featuring Joleen Lauffer from Aires and Cedric Castro from the Mobilitas Group.
Joleen started by suggesting two ways in which a company can grow: through expanding market share and through innovation by expanding the services it provides. Companies could gain market share by finding new clients, keeping existing clients and through acquisition.  Innovation could be aimed at the existing client base or expanding into new markets.
So how do we sell profitably and avoid the race to the bottom? Joleen said that one area that she believed the industry does not do well is identifying costs. These costs will include salaries and staff benefits, insurance, training, equipment, security and the costs of investing in growth for the company; each customer should pay a representative proportion of those costs.  To achieve that price, and not sell below it, it was necessary to sell experience over a product.  Companies should try to create an irresistible customer experience such as that provided by Starbucks: "The most expensive cup of coffee a human can buy," she called it. "People buy because they enjoy the experience.  It's then necessary to highlight the difference so that customers compare like with like."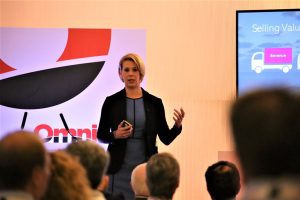 As an example, Joleen described the way the US domestic van lines achieved an increase in charges by explaining the costs involved.  The market accepted it but stipulated that it must be applied to every customer without exception.
Looking at the workforce of the future Joleen quoted a PwC survey that claimed 60% of employees think that few people will have stable, long-term employment in the future; 73% think technology can never replace the human mind; and 37% are worried about automation putting their jobs at risk – up from 33% in 2014.  She said that this more freelance approach to work will increase the demand for consumer-driven services and technology will play a big role. A recent survey by global research firm Gartner said that 65% of a company's technology should be focussed on day-to-day business; 20% on growing the business; and 15% on transforming it with research and development projects.  Joleen said that the cost of adopting new technology can sometimes be passed on to customers where there is a clear added value from using it.
Self-service will be the preferred method for many customers, but they should be able to get support in many different ways including speaking to a real person.  "We love to do it ourselves, until we don't," she said. Tools will include bots that perform repetitive functions; Artificial Intelligence and Machine Learning that mimic human thought; and predictive analytics. "Our customers are looking to us to make all this come together to make sure that their experience is the best."
Joleen said that when acquiring new business it is possible to take on contracts that prove not to be compensatory.  In these cases it is essential to be realistic and to admit that these contracts are not beneficial to the business long term and let them go.
Growing by acquisition
Cedric Castro explained that his company, started in 1974, had grown largely through acquisition.  The Mobilitas Group now includes well-known names such as Four Winds, AGS, Coussaert, Froesch, Pelichet, Noble, Executive Relocations and Unigroup in Asia plus the companies from the Laser Group in South Africa: Frasers, Stuttafords, Pickfords and Magna Thompson.
Cedric said that acquisition is an accelerator for your business.  "We are all entrepreneurs.  We take decisions every day, lead by example, think outside of the box and get out of our comfort zone," he said.  Cedric explained that when considering an acquisition it was important to ask whether you want to grow your business, whether to expand in your core business or to diversify, whether you want to acquire in your country or overseas, and do you want to be in the domestic or international markets.  "Most importantly you must have a strategy behind your acquisition, if you don't have a strategy, don't do it," he said. "You must also have a team working with you ready to take over when you have finalised the acquisition."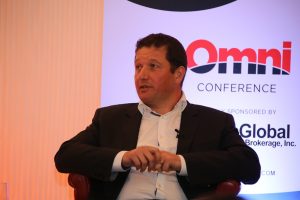 Cedric offered some important tips based on his experience.  Perhaps most importantly he said not to put your ego in front, have no emotion and no regrets if nothing happens, otherwise you will make the wrong decision.  He also said never to involve the operational people in the acquisition otherwise you will start to disturb the team. "You should figure out what will be the synergies and the savings," he said.  "Ask questions during the due diligence process to gather all the knowledge.  If at any step you feel uncomfortable, you have no obligation to buy. Until the deal is signed, it is not signed. Ask at every stage if this is the right acquisition and bring in the lawyers at the last step because they are usually deal breakers."  Cedric also said that it was wise to standardise technology platforms as soon as possible and, importantly, exercise financial control over the new acquisition.
With regard to financing acquisitions Cedric said it was always best to have the funds available and then refinance through the banks afterwards.  If not, the requirements of the banks can upset your strategy.