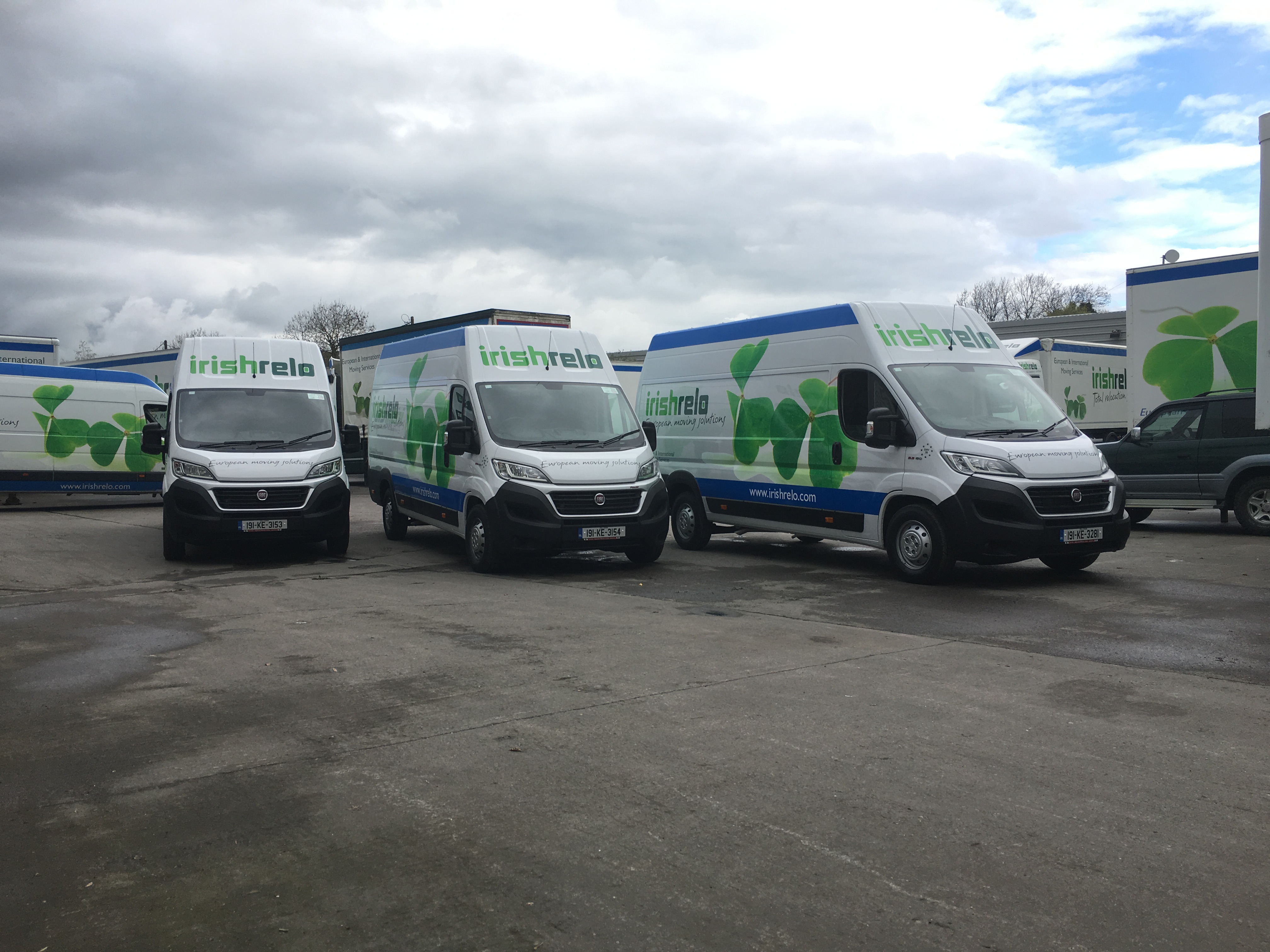 Kildare, Ireland – Irish Relocation Services (Irishrelo), an international moving services company, has
added four additional vehicles to their existing fleet for the busy season. The new trucks will be added to
the existing high capacity fleet that Irishrelo uses to provide expert international move management
solutions.
Irishrelo's fleet expansion comes in response to many European cities creating ultra-low emission zones.
With the renewal and expansion of the truck fleet, Irishrelo can manage and maintain its Euro 6
compliance while also allowing their business to reach more customers.
"With the continued introduction of both CAZs (Clean Air Zones) and ULEZs (Ultra Low Emission Zones) throughout the UK and Europe we're delighted to be expanding our fleet with the introduction of additional Euro 6 compliant vehicles to ensure that we are increasing our capacity to deliver exceptional services to a wider range of valued clients whilst embracing the very latest low emission vehicle standards," William Tighe, Director of Moving Services said.
About Irishrelo
Irishrelo has over 20 years of experience in global moving support. As a trusted international move
management company, Irishrelo makes moving as smooth as possible. Headquartered in Kildare, Ireland, we offer high-quality, friendly customer service with solutions that are adaptable to any situation. As your moving partner, we ensure that moving valuables and assets is a stress-free and efficient process. For more information on our move management services, please visit irishrelo.com or contact Alyssa Nieset at Alyssa.Nieset@dwellworks.com