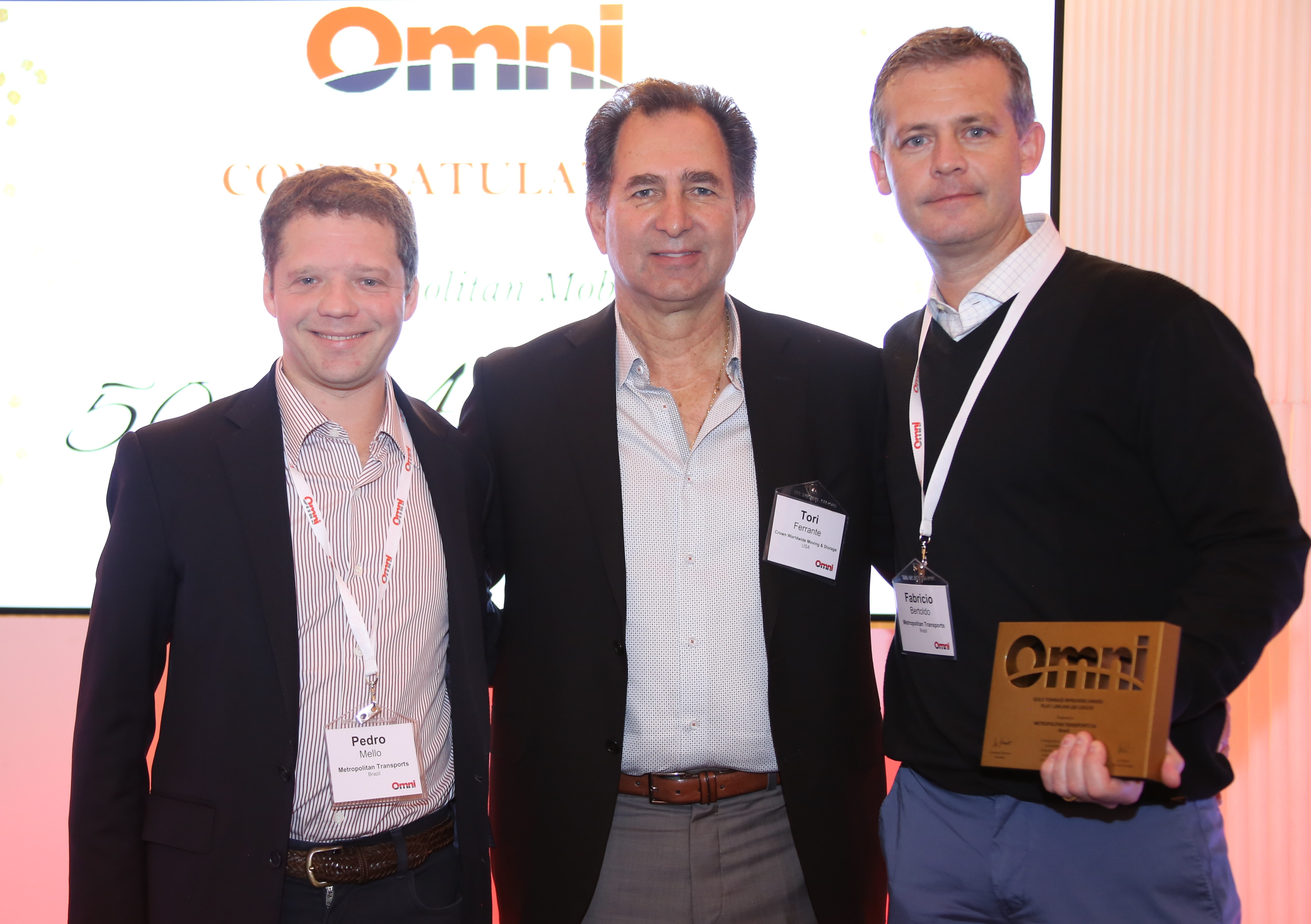 OMNI (Overseas Moving Network International) has recognised the achievements of its leading shippers with its annual tonnage awards presented at the network's conference in Seville. Each year OMNI presents its prestigious tonnage awards to those member companies that shipped the most within the network and those that most increased their cooperation with other group members.
The OMNI 'Improvers' tonnage awards are split into three categories to give all members, large and small, the opportunity of taking home the silverware. In 2019 the Gold awards in each category went to Aspire Mobility, Denmark; Sterling, United Kingdom; and Metropolitan Transports in Brazil that also celebrates its 50th anniversary this year. Silver wards went to Asian Tigers Mobility, Philippines; Yamatane Corporation, Japan and G-Inter, Brazil. Bronze award winners were Asian Tigers Mobility, Thailand; New Zealand Van Lines, New Zealand; an Asian Tigers
Mobility Hong Kong.
Both Metropolitan Transportes and New Zealand Van Lines have won OMNI Improvers awards two years running: that's very difficult to achieve as the companies were building from an award-winning position.
In addition, OMNI awards Regional Gold Sales Awards to the top shipper in each region. These were presented as follows: Metropolitan Transportes, Brazil – Central and South America; Stuttaford Van Lines, South Africa – Africa and Middle East; Graebel Movers International, USA – North America; Asian Tigers, Singapore – Asia; Alfa Quality Moving, Sweden – Europe; and Kent Relocation Services – Australasia.
Graebel Movers International also received the Platinum Award for the top member worldwide.
"I would like to offer my sincere congratulations to all our award-winning members," said Ian Waters, OMNI General Manager. "Tonnage exchange is a very important feature of OMNI membership and it is heartening to see that, despite a global downturn in shipping volumes, the cooperation and trust between our members remains strong."