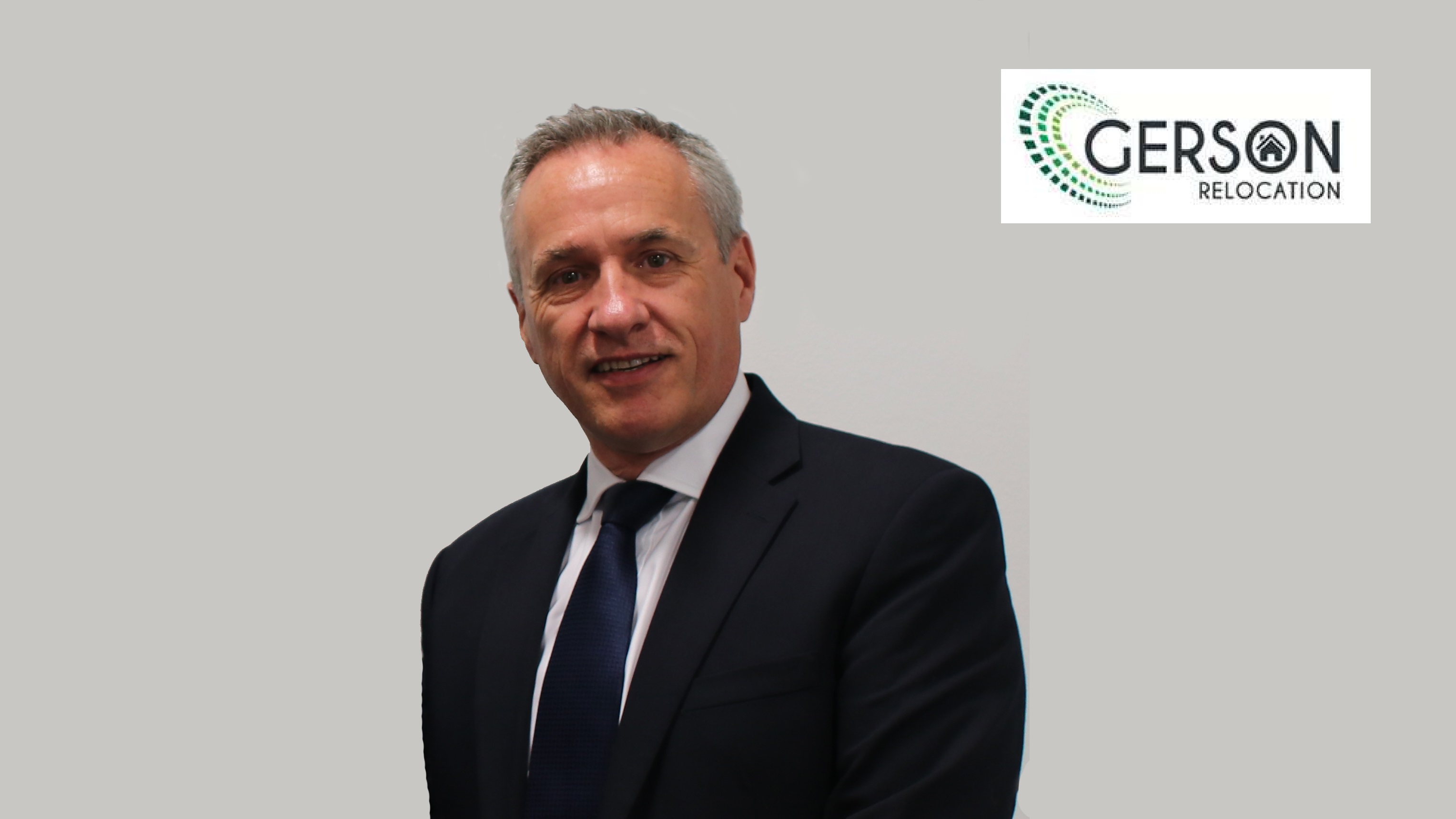 Steve Jordan speaks to Mark Costa-Rising, Group Sales and Marketing Director, AGM Group, about Gerson Relocation: a probationer member of OMNI and a company with a rich history.
It was back in 1961 that Michael Gerson founded his eponymous company. It grew quickly and developed a name and reputation that was synonymous with quality. In fact, during the 1980s, the company was so well known on the world stage that it was instantly recognisable just by its distinctive corporate shade of green: a trade advert, for example, simply needed a verdant splash somewhere on the page to be identified as representing this iconic brand.For Mark Costa-Rising, the company was a tough competitor for the corporate expat business at that time. He said that people told him that Gerson was the most expensive company in Europe, but they were the best. "Can you imagine saying that to procurement today," he said. "Michael Gerson stood for quality, they got it right, and if it went wrong, they put it right."
Mark joined the old Gerson in 1994 and he admits, selling such a strong brand, made life easier. But the market was changing. Michael sold the company which, over the coming years, began to struggle. In 2016 the AGM Group, owned by Paul Evans, bought Gerson Relocation, and its parent company Abels (another household name in British moving). The Group also includes Momentous for specialist logistics; GMS (Global Moving Services), the direct consumer brand; Bishops Move, with offices throughout the UK delivering international and domestic moving; and Ease the Squeeze, self-storage.
"I felt that the market was changing again and was ready for a more local approach to corporate moving," said Mark. "But I made a big mistake. I thought corporate decision makers would have remembered Gerson and we could rise like a Phoenix. But they had changed too, so it was effectively launching a new brand into a saturated market."
Mark set about using that reputational pedigree to convert what some might have seen as nostalgia into a modern-day reality. Along the way he found that those same attributes are still valued. "We get a lot of feedback from clients who switched from some of the bigger names because our staff know what they are doing and, just like the old days, they get it right."
He also developed five core brand values to guide people:
Love what we do: It's not just a job, it's helping take the fear out of relocating for all our customers by instilling confidence through passion, engagement and a desire to create value with our customers.
Imagine it better: Customers are the centre of everything that we do. We need to stay ahead by being bold and sharing ideas to improve and deliver a better experience. We try to understand our customers better.
Tackle it together: when we put our heads together we are stronger, results are better, we collaborate and retain transparency through the organisation.
Keep it human: If we see something is not right, we react and challenge our processes. We don't necessarily do things the way we have always done them. We see how we can find a better way of servicing all our customers.
Through our customers' eyes: we are responsible for relocating people's lives. The empathy and understanding we have with our customers is how we develop trust.
These core values are getting some good traction as we link our behaviour to them," said Mark. "I think a lot of us are 'unconscious competent' we don't really understand, we just do. Once we really understand what we're doing, and why we are doing it, it's amazing what we can achieve." He admitted however that the last 12 months, with most people working from home, had stifled progress somewhat. "Because we're not in the office we're not living and breathing it," he said. "But subconsciously people are engaged."
Gerson Relocation re-joined OMNI in 2019. "We wanted to go back to working with suppliers with common values, exchanging work with trusted hands," said Mark. "When we send a container to an OMNI agent, we know it's going to be looked after, and they know they can trust us. I've worked with big companies with their own networks, but I wouldn't swap local independent companies with their local markets, local practises, local investment that deliver the type of service we need. It really does affect people's lives. It is the independence within the OMNI network that makes that possible. We can use the best agent in a location rather than having to use our own office because we have no choice."
But Mark believes that the exchange of tonnage is only part of the story. "It's about understanding what customers need. If you get it right and deliver great service, then the tonnage reciprocation will take care of itself."
And what does Mark think great service looks like? "It's listening, understanding and communicating. That goes through everything. We need to empathise with our customers, advise them, be clear and not oversell. We need to face challenges head on. It's easy to take the compliments when things are going well, but it's what you do when things go wrong that matters. That's when you really demonstrate great service."