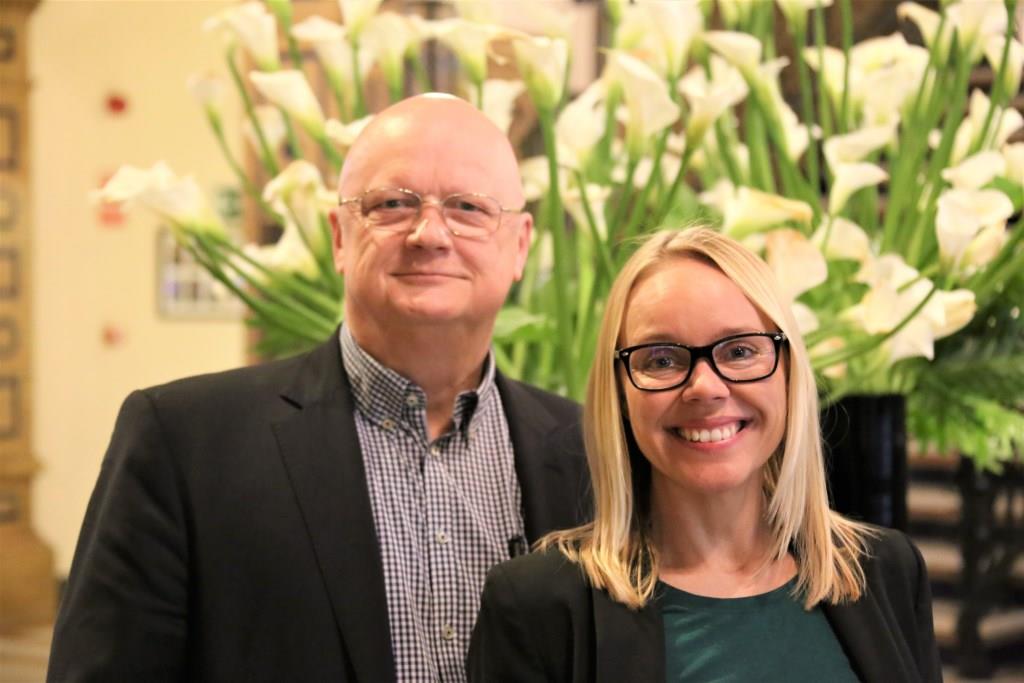 Sara Lyrum has taken over as Group Director for Aspire Mobility Group in Copenhagen, Denmark, following the retirement of Gunnar Moeskjaer after over 30 years in the moving industry.
Gunnar started his moving career with Santa Fe in Hong Kong in 1988, he moved to Singapore with the company in 1993 before returning to his native Denmark in 2000 to join moving company Bach & Salicath. Two years later the company bought Mobeltransport Danmark which rebranded its international moving and relocation division in 2013: Aspire Mobility Group.
During his time with the company Gunnar has helped to grow the moving and storage business, taking it into OMNI, FIDI, IAM and Eura and adding a wide range of services including DSP, immigration and Global relocation services. In 2012 the company opened a branch in Stockholm, Sweden.
Sara started her career in 1995 as an apprentice with Bach Mobeltransport which then merged to become Bach & Salicath. The company was a partner with UTS giving Sara the opportunity to work with North American Van Lines in Fort Wayne, Indiana for six months to understand the international business better. She returned to Copenhagen to head up the European and International departments. In 2013 she moved to work for Alfa Quality Moving in Denmark, returning to Aspire Mobility last year.
Asked about her ambitions in her new role Sara acknowledged that the industry is changing quickly. "It's time to stop and reflect," she said. "We need to focus on how to address the next generation. They want fast, simple communications on their phones. Moving will be a tech function in the future."
She also explained that the relocation industry in Denmark is a little different from many other countries. The corporations are still willing to work directly with relocation companies and that is where she believes the growth will be in the short to medium term.  "The global mobility people want to know how fast you can get the work permit and find assignees a place to stay," she said. "The move isn't even a priority, so we are adding a lot of additional mobility products to our service delivery platform. It's the way forward for us."
Gunnar of course, will be taking life a little easier. He's enrolled to study history and, he says, he has plenty of books to read.  But he's also made himself available to the company as part of an advisory board. "It will be very interesting because now I will have the time to take a high-level view rather than working in the business day to day.  I hope it will be useful for the company."