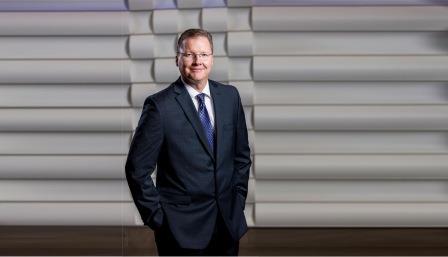 Suddath have announced today the promotion of Scott Perry to President, Suddath Moving & Logistics.
In this role, Perry will oversee multiple lines of business at Suddath, including interstate household goods, global logistics, commercial moving and local moving. He will have full responsibility for Suddath's branch network and distribution center operations across the country, keeping the organization focused on improving overall operational effectiveness, growing corporate revenues and maintaining a safe and high-quality experience for customers, employees and the local communities Suddath serves.
Joining Suddath in 2018 as the head of Global Logistics, Perry led significant growth in Suddath's contract logistics, international freight forwarding and furniture, fixtures and equipment (FFE) logistics product lines. Quickly moving into an expanded role as chief operating officer of a newly combined Suddath Moving & Logistics division, he helped drive operational excellence, ISO certification and the integration of product lines into a unified business.
"Scott has been integral in driving our operational strategy and execution in support of a fully integrated moving and logistics business," says Mike Brannigan, President & CEO, the Suddath Companies. "Under his guidance, we have elevated our focus on the customer experience, driving quality, safety and innovation, while solidifying our position as an industry leader in providing end-to-end moving and supply chain solutions for our customers."
Perry is an astute leader with more than 25 years experience in third-party logistics (3PL) for international freight forwarding, domestic transportation and freight management, warehousing, distribution and fulfilment, as well as more complex supply chain management both domestically and globally. He is experienced with next-generation technology, product management, and strategy and integration of new technology into existing systems.
Perry succeeds Frank Senatore, who is retiring after five years on the Suddath team. Senatore is a veteran of the moving industry, with over 40 years of experience in sales, customer service, operations, technology, quality assurance and management. During his tenure, Senatore took Suddath's operational execution to the next level, driving safety, quality, cost and capacity, while driving efficiencies and streamlining processes. He will stay on with Suddath as a consultant for the Moving & Logistics division.
"I'd like to thank Frank for the incredible impact he has made at Suddath," says Brannigan. "His focus on doing things the right way, always with the customer in mind, resulted in significant improvement in service execution and financial performance. The foundation he has built positions us well for future success, and I am confident our Moving & Logistics division will continue to be in excellent hands under Scott's experienced leadership."