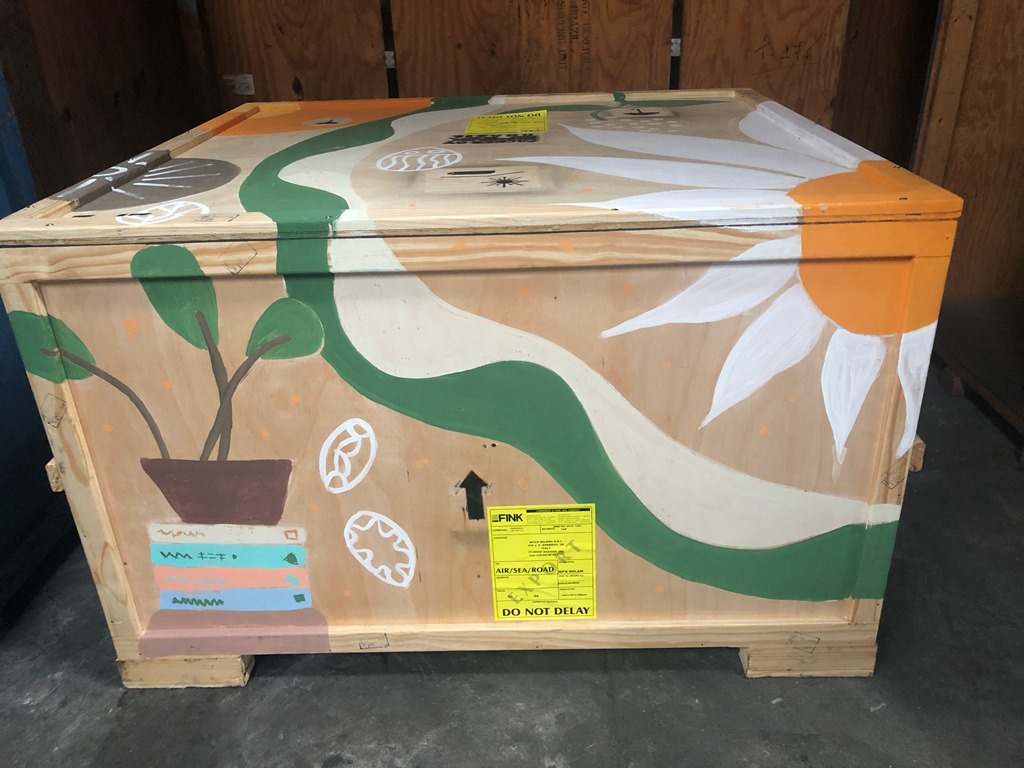 In May, FINK Mobility carried out the international logistics of Brazilian artist Ernesto Neto, transporting his pieces to GAMeC Bergamo, in Italy. As FINK always tries to meet the demands of artists, this time it was no different.
Laura Ganon, FINK CEO said: "The artist who already uses and recommends FINK's services, as he knows our commitment, not only with quality and safety in the transport of valuable goods, but also with our commitment to preserving the environment, honoured us with this beautiful project. All logistics were carried out in a sustainable way by a measure as simple as it was effective: the use of eco-sustainable packaging and materials, as FINK believes that sustainability must be present in all moments of life.
The handling of the works had all the expertise of FINK, which has extensive experience in transporting works of art. Our concern is at all stages of the process, from the choice of materials and production of boxes using eco-sustainable materials, through handling, care in transport to successful delivery, choosing the right agent at the destination.
In this transport, our company was graced by the genius and creativity of the artist, who transformed our eco-sustainable packaging into true works of art.
We at FINK Mobility are grateful for the affection and feel honoured to be part of this story."