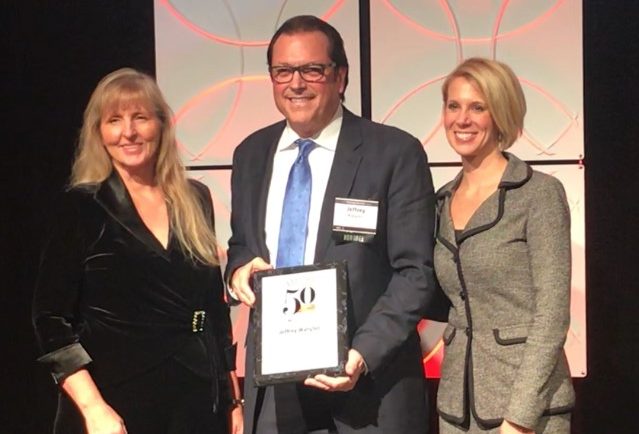 Aires is pleased to announce that President Jeff Wangler has been named to the Pittsburgh Smart 50 by Smart Business. The Smart 50 Awards recognize the top executives of the smartest companies in the region for their ability to effectively build and lead savvy organizations.
"Everyone at Aires is proud and excited about Jeff's recognition in the Pittsburg Smart 50 awards," said CEO Bryan Putt. "Jeff joined Aires in 1991, and since his first day on the team, has demonstrated exceptional skill and leadership. His contributions to our growth and success have been immense, and we are very confident to have him leading our team forward as we continue to strive to be the best at what we do and ensure our clients receive unparalleled service in their relocations around the globe."
The award recognized Jeff's leadership in developing Aires into a technologically advanced global relocation company, working to streamline processes, improve accuracy, and provide customized solutions for every client. Aires' strong financial practices, partner independence, and consistent performance were also recognized.
For a complete list of winners, please see http://www.sbnonline.com/article/top-executives-strengthen-region-contribute-economic-success.
Photo: Jeff Wangler – President, Joleen Lauffer – Executive Vice President (right) and Laura May Carmack – Quality Manage (left)