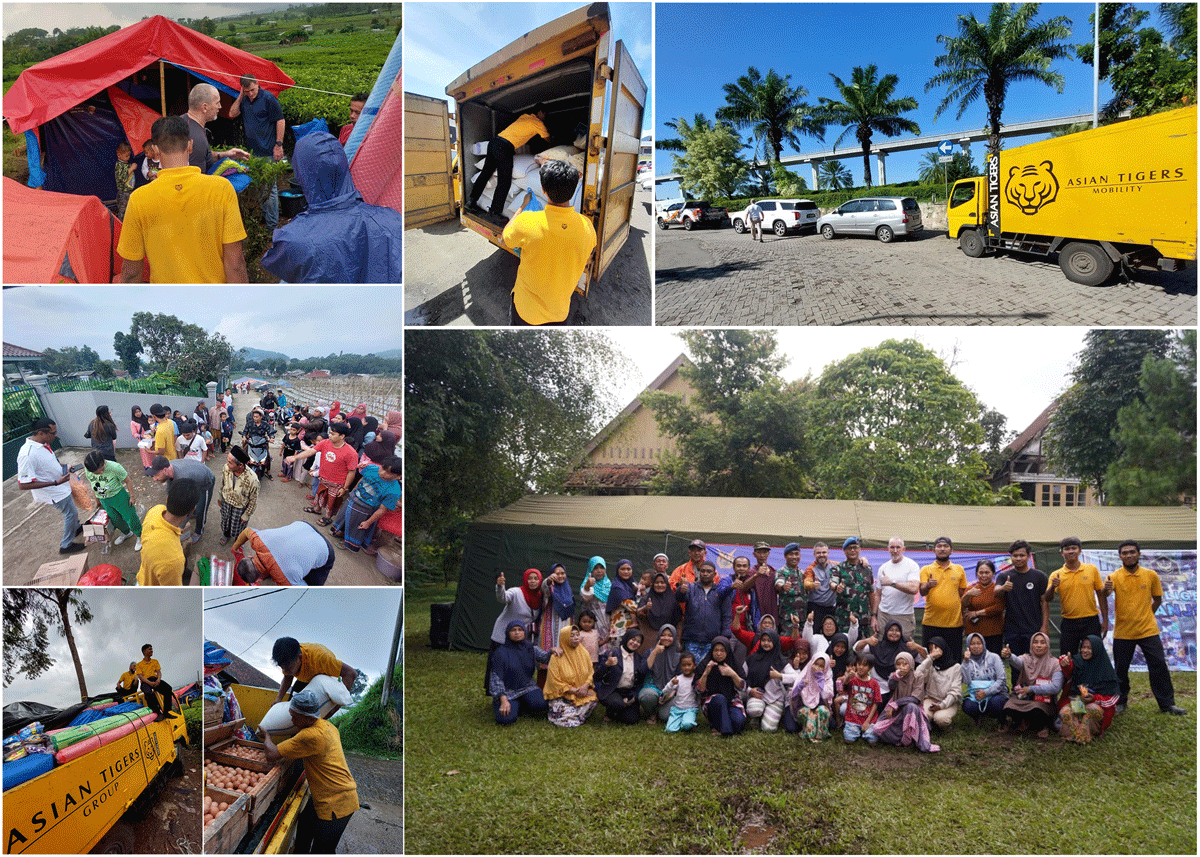 Asian Tigers is working to help provide relief to the people of Cianjur, West Java, following a major earthquake in November last year.  Indonesia is prone to earthquakes because it is on the Ring of Fire, an arc of volcanoes and fault lines in the Pacific Ocean basin. The shoe-shaped area stretches for 40,000 kilometers (25,000 miles) and is the site of most of the world's earthquakes.
On November 21, an earthquake measuring 5.6 on the Richer scale rocked Cianjur. This land earthquake destroyed many houses including public facilities there. Asian Tigers, in collaboration with Bule Bolang, organised a humanitarian trip to Cianjur to ease the burden of the suffering earthquake victims.
The first mission was so successful that on November 30th once again delivery was made of 150 blankets, 36 large tarpaulins (which will be used mostly as ground sheets) and 120 mats to sit on top of the tarps. Further supplies delivered included clothes, rice, noodles, eggs, sugar, salt, cooking oil and hygiene/sanitary products.
With the success of the first two operations, on December 8th again took 110 large heavy-duty tarps and 100 3m x 2m padded floor mats. The company pre-ordered large quantities of essential supplies at Cipanas market and on arrival there also purchased some 1,000kg of rice, 300kg of eggs and 200 blankets.
The company said that social responsibility has always been a part of the Asian Tigers DNA but it is extra special to have the opportunity to help those so close by and get right down into the trenches to do so.