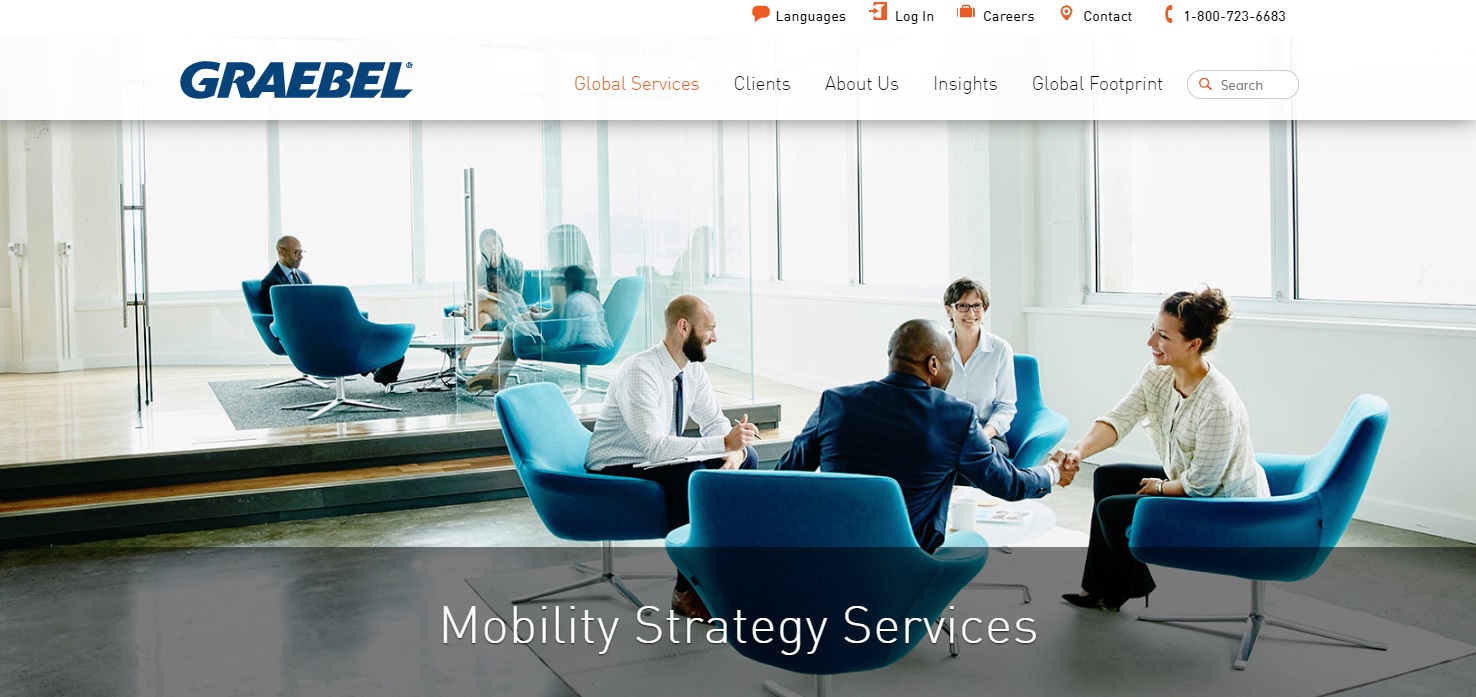 Graebel has expanded its consulting service that helps Fortune 500 and Global 1000 companies imagine and introduce a tailored mobility strategy designed entirely around their business needs.
Graebel's Mobility Strategy Service responds to the needs of global mobility professionals who want to elevate their roles and programmes. In fact, Graebel Global Mobility Summit research found mobility professionals today spend 80% of their time on reactive tasks such as managing administration and transactional or service issues. However, they want to set goals, measure ROI and enhance relationships.
That's why Graebel expanded its Mobility Strategy service, to deliver an even more comprehensive suite of practical tools and collaborative practices, along with its proven expertise, to help mobility professionals demonstrate the full value of their programme with a direct connection to their company's business goals.
Tim O'Shea, Vice President, Mobility Strategy at Graebel and leader of this service area said that the new service will help mobility professionals go beyond benchmarking and help them be more strategic and proactive. "Our Mobility Strategy tools, powered by feedback you can trust and expertise you can rely on, provide a unique experience that will transform companies' mobility programmes into a business advantage," he said.
As part of the service, Graebel consultants use hands-on strategic mapping tools to help mobility professionals get tangible information that can be shared with other key stakeholders and business leaders. The new tools include: Graebel Mobility PathBuilder ® that has three steps – Mobility Strategy, Return on Mobility and Stakeholder Engagement – each of which build upon and complement each other; and the Graebel Mobility Quotient Insight ® – a diagnostic tool to measure stakeholder.