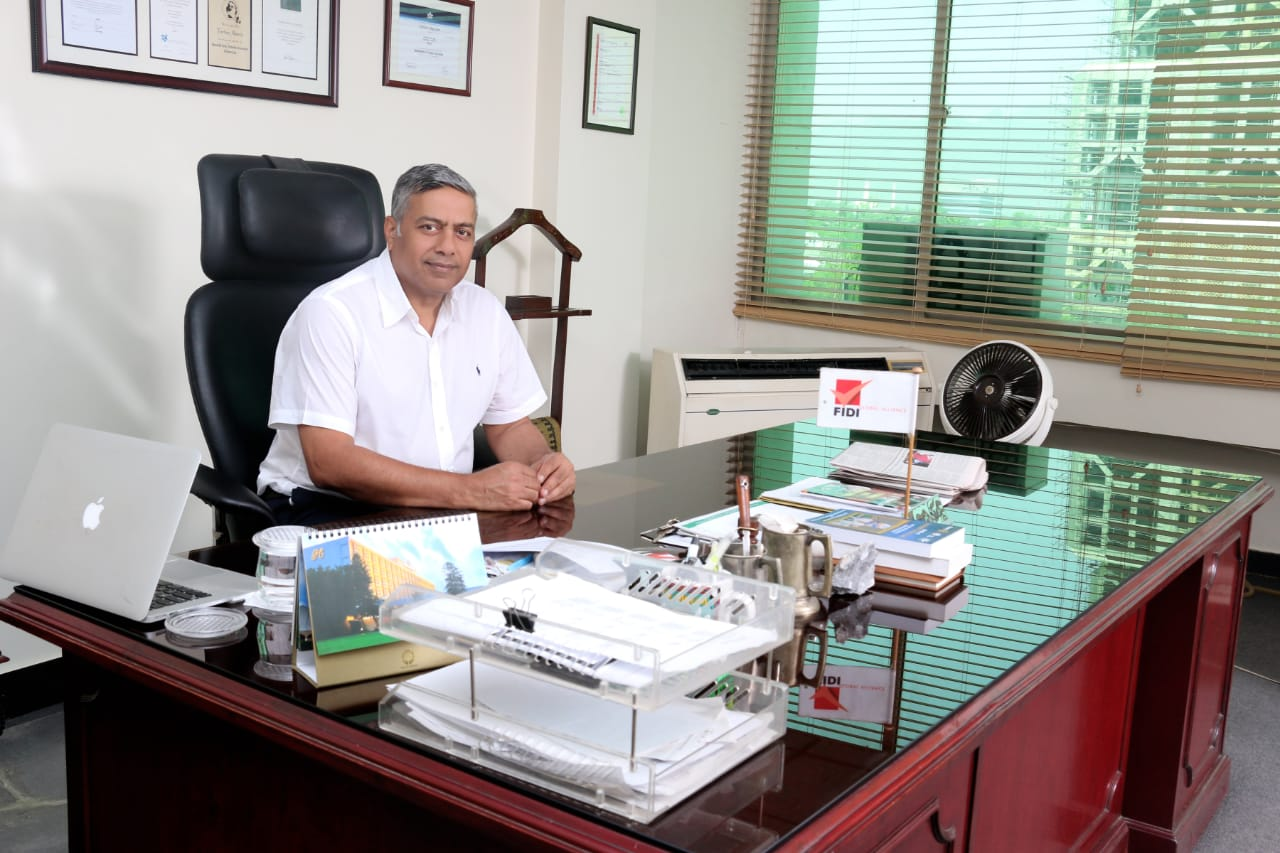 Freeline Movers – Leading the way in Pakistan
Freeline Movers is OMNI's new Probationer in Pakistan. Here, Steve Jordan talks to the owner, Alamgir Shah, about Business development, since he started it in 1988.
It was April 10 1988, a memorable day in Pakistan's history. Just before 10am, an army ammunition depot located in a densely-populated area between twin cities of Rawalpindi and Islamabad, exploded. For over an hour the cities were showered by rockets, artillery, mortar shells and grenades. A report in The New York Times following the day claimed that 75 people had lost their lives and a further 850 had been wounded. In practice, the casualty count was likely to have been much higher.
But for Alamgir, it at least made the day particularly memorable. Showing that the horror of the event had not quenched his sense of humour he joked: "At least Freeline Movers started with a bang." It certainly did.
For Alamgir, moving was not his first choice of profession. "My father was a top bureaucrat and a doctor," he said. "He wanted me to be a doctor too, but I didn't want to go to medical college, I wanted to find my own way."
"I tried to go in the army but that didn't work out either," he explained. "I don't think they liked me! So, after completing university I just found a job in a small moving company to do my apprenticeship." Alamgir worked there for a year or so but then decided to try something different including embarking on a Hotel Management course with Marriott. "But I didn't like that either."
He finally joined another moving company, Saleem Sons and worked for some years. "But by 1988 I decided to take a chance and to gamble with the moving business. My dad helped me financially at the start, but I was soon able to pay that money back. I liked having my own business very much and somehow I must have done something right because it worked out."
After only a year, Freeline moved to bigger premises in the business belt. Initially the business was domestic work from corporations, but it wasn't long before international moving took over. The company joined IAM in 1992 and became a FIDI member the following year. "Oslo was my first FIDI conference," said Alamgir. "I haven't missed a FIDI or IAM conference since."
"Today, I believe we are the top moving company of Pakistan," he said. "We have five locations. We bought our office and warehouse in Islamabad in 1998, then in Karachi and Lahore. We have our presence in Peshawar and in 2004 started full-scale operations in Kabul (Afghanistan). We have around 60% of the international moving market and employ around 150 people, more during the high season." Most of the business is controlled by large agents and RMCs but Freeline does also control some of its own work which it is pleased to direct towards overseas agents as way of reciprocation.
"Last year Kabul was our second-best performing office," said Alamgir. "There's a lot of UN, Embassy and NGO work there. The business is more of small airfreight consignments but with a huge turnover because people accept short assignments."
Freeline joined OMNI over a year ago but as yet, of course, has been unable to attend a conference due to Covid. "I am very much looking forward to taking part because it's much smaller than IAM or FIDI with the best of the best in the industry," Alamgir said. "I think one has a better chance of conducting oneself on a decent trading platform that's why I was very much looking forward to the conference in Japan."
Then, just as I thought Alamgir was purely focussed on business, another very good reason for him to look forward to the next OMNI conference emerged. "Both my wife and I love to play golf," he said. Sounds like they should fit in well!