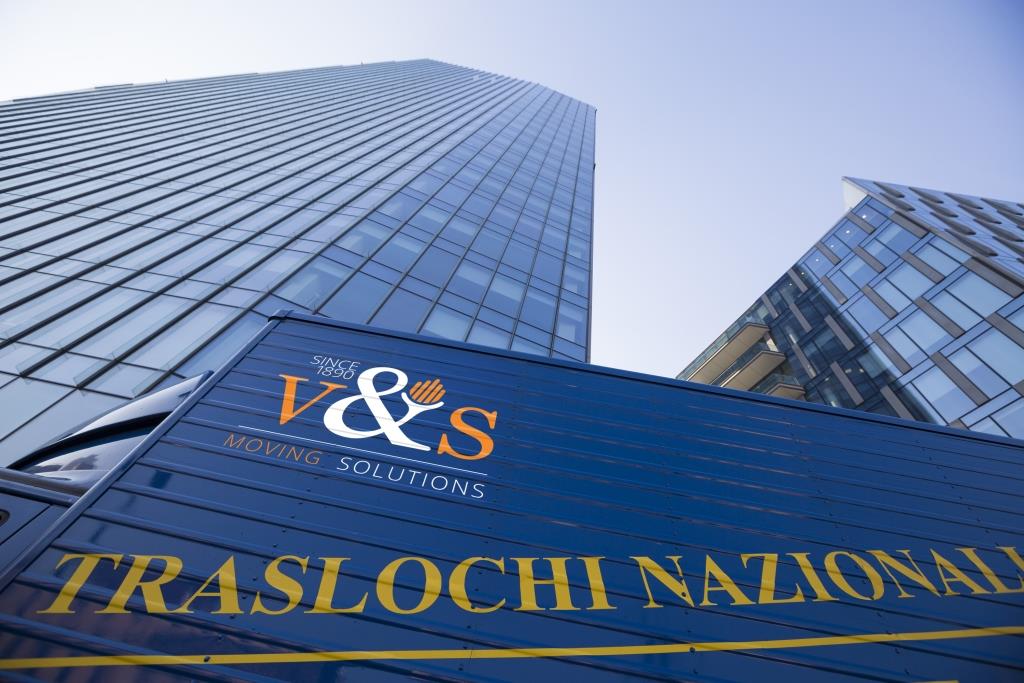 Vinelli & Scotto in Italy joined OMNI as a Probationer in 2019.  Here, Steve Jordan talks to joint owner Renata Busettini about the company run by herself and her sister Laura, and it's somewhat unusual history.
Vinelli & Scotto is an old company.  It was started in 1890 by Francesco Vinelli who soon joined forces with his cousin Scotto and the dynasty was begun.  But although successful, Vinelli & Scotto was not a dynastic organisation.  In fact, with each passing generation, the company was bought by a new owner who passed the company on through the female line.  In this way, Laura and Renata inherited the company from their father, Ottavio Busettini, who bought the company in 1984 having previously worked with Franzosini.  Ironically, as neither Renata nor Laura have children lined up to inherit the business, history is destined to repeat at some time in the future. The company has two locations: Milan and Turin.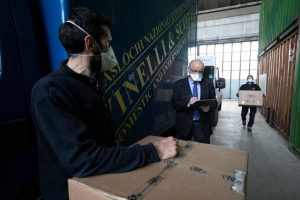 So, what is it that has given the company its longevity? What makes it special? Renata of course can't speak for previous owners, but as far as the most recent two generations are concerned, she believes it to be about passion. "Laura and I have been in the business since 1985.  We really love what we do. We put a lot of passion into the company and I am sure this has made a difference.  It has helped us to fight against the competition.
Twenty years ago, the sisters decided to diversify to provide DSP services with Renata focussing on this side of the business. "I really like the DSP work, so it was me who pushed for it," she explained. "At that time we also became One Group partners and so were required to offer both moving and DSP services."  Renata points out, however, that Vinelli & Scotto is a moving company at heart. "We were originally a moving company, and this is still the major part of our business."
That said, DSP has become important for the company.  "We had great teachers," said Renata. "Michael Gerson was a part of One Group, so we tried to learn as much as possible. We had the chance to attend workshops and seminars that were intended to ensure that all the companies were at the same level for DSP.  I think Michael Gerson was much ahead in DSP at that time."
In 2011 Vinelli & Scotto had the opportunity to trial to be selected as a DSP partner for Cartus. "The test went well for us," said Renata.  "It was a big change.  Until then we just had a few files.  At the start we just worked for one Cartus client, but things went quite well and, in 2014 we were awarded the Master Cup from Cartus, the major award Cartus gives to its suppliers.  We are still working with them now."
Outbound moving for Vinelli & Scotto is mainly corporate and Renata is looking forward to being able to add this into the OMNI tonnage network and, hopefully, gain new destination and origin service work from OMNI members. I asked Renata what she felt made her company unique.  Quite practically she pointed out that it is currently the only OMNI company in Italy, which is undeniable, but she feels there is much more.  Look at the company's website www.vinelliscotto.com and at its published values and mission. They look like many that companies publish in a perfunctory way.  But dig a little deeper and it becomes clear that these are real, not just soundbites. Take just one: putting people first.  By that they mean everyone, customers, staff, suppliers – everyone. Nobody above the other. "It's about attitude," said Renata. "We care about people. We always try to put ourselves in their shoes. We try to deal with everyone fairly and respect that everyone has their point of view. We welcome differences because they drive creativity. It's just how we are."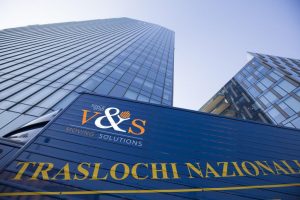 Vinelli & Scotto joined OMNI in 2019.  Of course, there hasn't been an OMNI conference since then, but Renata and Laura are very much looking forward to taking part as soon as it's possible. "We will welcome the opportunity to meet the other members in a smaller environment," said Renata. "We already work with some OMNI members, but it will be good to have the chance to meet partners we haven't worked with in the past. We have been attending conferences since 1992 and have had the chance to meet a lot of people.  For me it's always good to get to know people and learn as much as we can.  This will be even easier in the small environment of an OMNI conference."
The company has, of course, had its battles throughout 2020 with COVID-19, being in one of the hardest-hit countries, and there is a long way to go yet, but its business is holding up, particularly on the moving side; DSP work is, of course, still slow. But when the curtain lifts, and business starts to flow again, Vinelli & Scotto is there, as OMNI's Italian partner, ready to provide the exceptional service that has sustained it for the last 130 years.