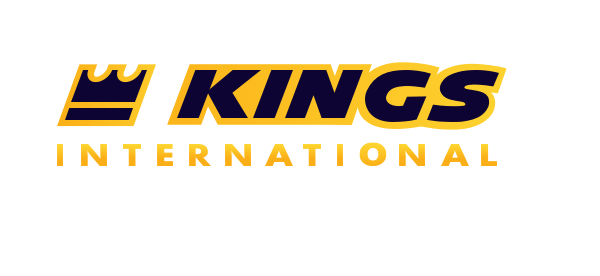 Kings International is the new Probationer member of OMNI in South Africa.  Steve Jordan interviewed Rolf Lamers, the company's Managing Director in Cape Town, to find out a little more about the company's past and present.
Kings Transport was originally formed in Cape Town in 1923 by 'Old Man' King, as Rolf affectionately refers to him.  At the time the company had a horse and cart and was mainly involved in the moving of sand and commercial cargo in the local area.  He subsequently left the business to his son, Juno, who many in the industry will remember well today.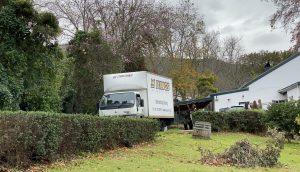 Juno built the business into a strong commercial trucking, domestic and international moving company; its international division became part of the Intertrans franchise in the 1980s. Intertrans included operations in Johannesburg, run by Brendan McNamara and in Durban run by Brian Goldie.  In the 1990s the Johannesburg franchise was sold, but the new owners soon lost interest in the industry, closed their franchise and the Intertrans brand was lost. Juno retained the Intertrans name but stopped trading with it.
Meanwhile Rolf Lamers had been working at Elliott International (now Elliott Mobility) and later spent close to five years at IMS in Germany. He was approached by Brett King, Jono's son and, by then, the managing director of Kings Transport in 1998 to return to South Africa and restart the company's international division as there had been a marked upswing in migrant export work at that time.
"The plan was to rekindle the Intertrans brand, so I planned to buy into it rather than buying into Kings Transport itself," said Rolf. "That would keep the two sides of the business separate.  But as soon as we started trading, we saw faxes coming in demanding payments from ten years ago from creditors of the old Johannesburg company.  So, in 1999, we changed the name to Kings International Removers, as we are known today."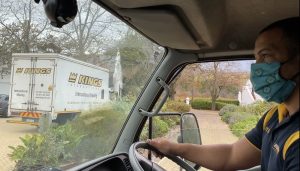 In 2007, Rolf bought out the remaining shareholding of Kings International that had been held by the King family.  Kings Transport was later sold and absorbed into a listed commercial entity and the name is no longer traded.
"This is where I feel we can add real value for the OMNI membership," said Rolf. "We are the only company in South Africa that does only international work.  All our packers and office staff spend every day of their working lives just handling exports and imports.  We don't get involved in domestic or commercial work at all.  It keeps us focussed and allows our staff to perfect their skills. OMNI members can be confident that any origin or destination work we do will be handled properly and professionally."
Kings International operates from two hubs: Cape Town and Johannesburg. Both operations have extensive warehousing and vehicle fleets and their own, fully-employed, on-road crews.  It has an office in Durban, run by Cheryl Huyser, that handles all imports.  "Cheryl is the main contact for any inbound moves consigned to us for onward delivery anywhere in the country," said Rolf.  The company also has a sales office in Port Elizabeth.  All exports are coordinated through Cape Town. The whole company operates on the same business administration system so that anyone from any office can see the operations board.  "Everyone here is pretty hands on," said Rolf.
Since 2007 the company has grown exponentially, despite the difficulties of a global financial crash and now, with COVID-19. Rolf was delighted to have been invited to become a member of OMNI.  "It really is a feather in anyone's cap to be a member of OMNI," he said. He explained that around 60% of the company's business comes from overseas agents either for origin or destination services. The remainder is private work, generated in South Africa, either for migrants or lump-sum corporate clients for whom Rolf provides a flexible service to allow them to get the best value while retaining the quality of service they need.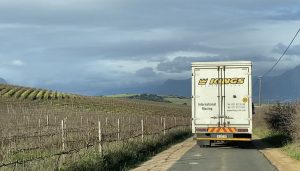 "It's really important for us to build strong relationships with the companies who are handling the corporate work as very little of it is controlled from South Africa," said Rolf. "When we get the chance to meet in person, I hope to be able to introduce myself to people I haven't met before.  OMNI is an important opportunity to meet and learn from other business owners, people who are not necessarily of my generation.  I know it will take time for OMNI membership to make a difference to my business, we have to earn our spurs first."
Rolf can be contacted on: rolf@kings-int.com