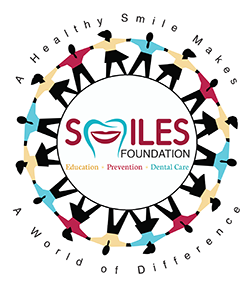 Suddath® is proud to announce a new philanthropic partnership with Smiles Foundation, a non-profit organization which provides free dental care and preventative health education to children in the Dominican Republic. Based out of Canada, the Smiles Foundation was formed over 30 years ago, when founder Elina Katsman traveled to the Dominican Republic and witnessed first-hand the urgent need for dental treatment.
Suddath will provide warehousing in South Florida for the organization, free of charge, to store donations of dental equipment, materials and supplies until they are ready to be shipped overseas to the Dominican Republic. "Having a warehouse in Florida will allow us to expand our donor base and ship directly from the U.S., without having to bring all the donations to Canada first," says Katsman.
This newly-formed partnership allows Suddath to continue to expand their outreach efforts globally. "This is an investment in mankind and our way of giving back to communities that are less fortunate than ours," says Teela Gleason, senior vice president of Suddath global client services.
"We feel very blessed and look forward to our future collaboration with Suddath for the benefit of the needy," says Katsman.