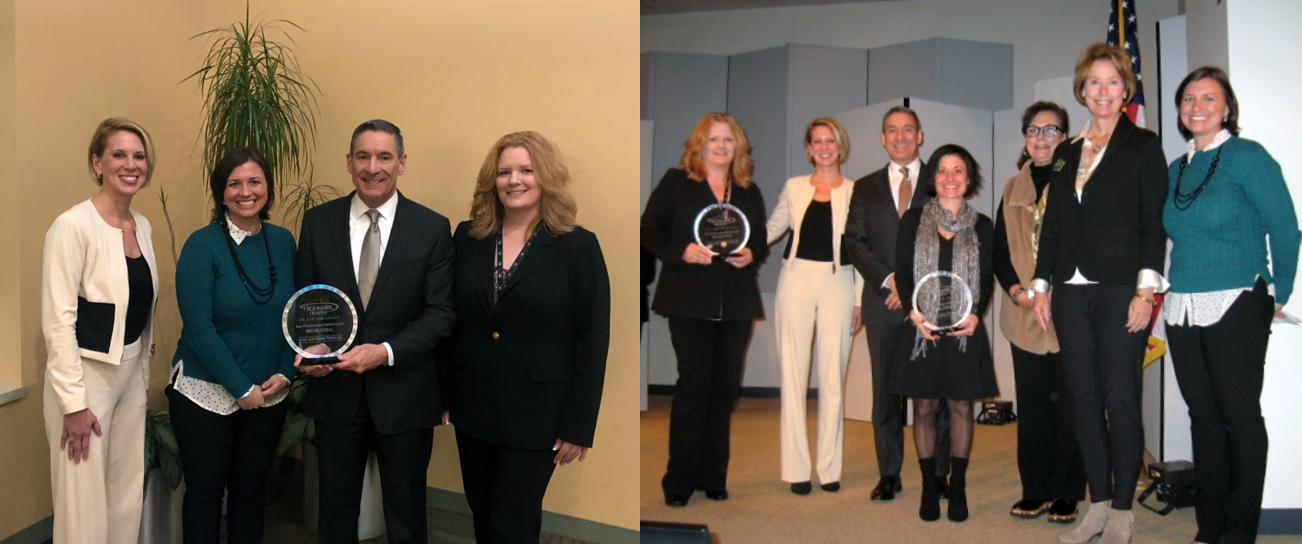 Aires is pleased to announce that the company has earned Highmark Health's Best Practice Area Performance award as a mobility partner in recruiting. The award was presented to Aires at a ceremony held in Pittsburgh on January 17.
"We are proud to be recognized for our service excellence, and to receive this award from a fellow Pittsburgh-based company makes it even sweeter," said Aires Vice President, Central Region, John Casuccio. "The dedicated team at Aires that serves the Highmark and Allegheny Health Network's transferring employees deserve all the credit for their focused advocacy and high-touch urgency to make sure each move goes smoothly."
Highmark Heath's executives noted Aires' service, processes, and superior account focus as key reasons for the award.